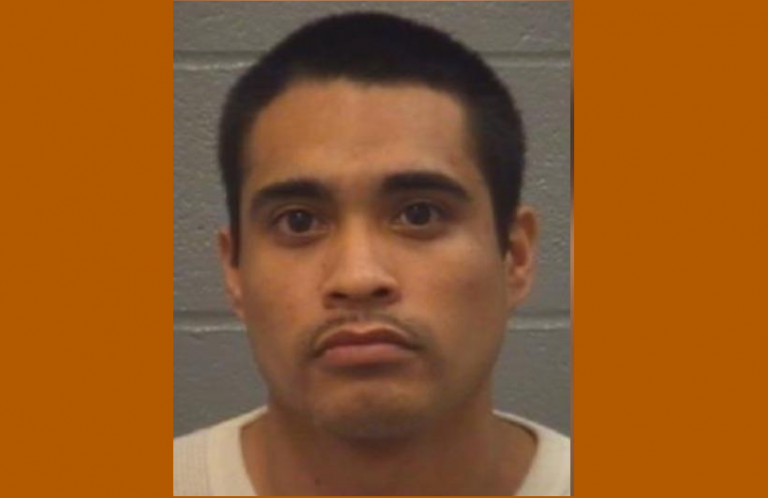 Adrian Romero, the lead defendant in an interstate methamphetamine trafficking conspiracy, was sentenced last week to 235 months in federal prison, United States Attorney Thomas T. Cullen and Virginia Attorney General Mark Herring announced.
Romero, 31, previously pleaded guilty to one count of conspiring to distribute and possess with the intent to distribute 50 grams or more of methamphetamine.  Three other co-defendants, Veronica Martinez, 30, of Augusta, Ga., Alison Atkinson, 30, of Augusta, Ga., and Clayton Lee Tate, 39, of Austinville, Va., will be sentenced later this year and in early 2020 for their roles in the conspiracy.
"Unfortunately, crystal methamphetamine, a highly addictive and potentially deadly drug, is too prevalent in far Southwest Virginia," U.S. Attorney Cullen stated today.  "We are committed to working with our federal, state, and local partners to identify and dismantle distribution networks and send their members to federal prison."
"Our communities continue to suffer from the effects of dangerous drugs, like crystal ice methamphetamine," Attorney General Herring stated today.  "We will continue to aggressively prosecute those who bring this drug into the Commonwealth and work with our law enforcement partners to keep the Commonwealth safe."
According to documents filed with the court, from January 2017 to May 16, 2018, Romero led a conspiracy with at least five other individuals to distribute methamphetamine throughout the Western District of Virginia, and elsewhere.  Specifically, Romero admitted to organizing and leading a network of individuals to distribute large amounts of "crystal ice" methamphetamine, a potent form of the drug, from sources in Georgia into southwest Virginia.  Romero further admitted that he led this organization while he was incarcerated in a Virginia prison on other methamphetamine related charges.  When his co-conspirators obtained the drug, Romero further directed its distribution in Georgia and southwest Virginia.  Romero accepted responsibility for trafficking 1.5 kilograms of crystal ice during this conspiracy.
The investigation of the case was conducted by the Bureau of Alcohol, Tobacco, Firearms and Explosives, with assistance from the Twin County Drug Task Force (Virginia) and Richmond City Police Department and Columbia County Sheriff's Office in Georgia.  Special Assistant United States Attorney M. Suzanne Kerney-Quillen, a Virginia Assistant Attorney General assigned to the Attorney General's Major Crimes and Emerging Threats Section, is prosecuting the case for the United States.