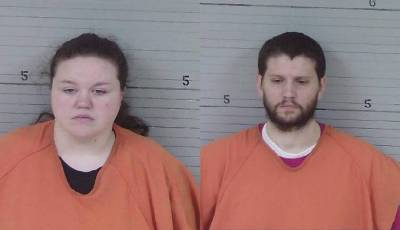 Both defendants received maximum sentence – without parole
The second member of a couple who admitted producing and sharing child pornography has been sentenced to a substantial prison sentence.
Carrie Marie Minton, 25, of Cordova, S.C., was sentenced to 30 years in prison for Production of Child Pornography in U.S. District Court by Chief Judge J. Randal Hall, said Bobby L. Christine, U.S. Attorney for the Southern District of Georgia. Her co-defendant, Charles Brandon Powell, 33, of Hephzibah, previously was sentenced to 30 years in prison on the same charge. Both will be subject to supervised release after completion of their prison terms, and there is no parole in the federal system.
"The resolution of this horrifying case is a credit to the outstanding investigative and prosecutorial work of agencies dedicated to protecting the most vulnerable among us," said U.S. Attorney Christine. "Our office will be unrelenting in hunting down and holding accountable those who would exploit children for their own sick gratification."
As described in court documents and testimony, Minton and Powell held online discussions to plan a sexual encounter with an 8-year-old girl whom Minton planned to bring to Powell's Hephzibah home from Neeses, S.C. After Minton sent an explicit photo of another juvenile, a 5-month-old girl, to Powell in June 2018, the National Center for Missing and Exploited Children alerted authorities, who intervened as the plot was in motion. Powell and Minton were taken into custody without either of the children subjected to further harm.
"This case is an outstanding example of how partnerships between the FBI and our state and local law enforcement agencies are essential in protecting our citizens and in particular, children, our most vulnerable citizens," said Chris Hacker, Special Agent in Charge of FBI Atlanta. "Hopefully, the severity of this sentence sends a strong message to anyone who would even think about hurting a child in this way."
The case was investigated by the FBI, the Georgia Bureau of Investigation (GBI) and the South Carolina Office of the Attorney General. Assistant U.S. Attorney Tara Lyons prosecuted the case for the United States.