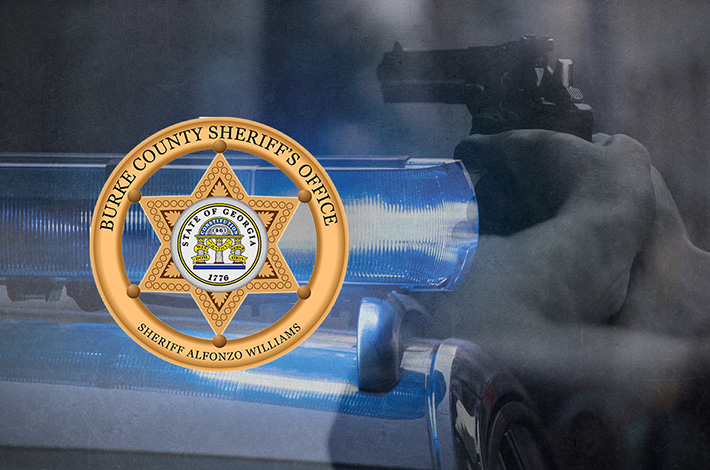 On Wednesday night, Burke County Sheriff's Office deputies met with a victim/complainant of a domestic violence incident where she was physically assaulted, held against her will, and eventually escaped. Deputies learned that the suspect had felony warrants in another state for assault and attempted murder, stemming from another domestic violence incident this past summer.
Deputies went to the residence to conduct a welfare check on the couple's children and follow up on the victim/complainant's allegations. The suspect fired two shots at deputies, while using the children as a shield, then barricaded himself in the home before firing another shot.  After several hours of negotiations and threatening to kill the deputies, he was shot by BCSO's Special Response Team. He was treated on the scene and taken to a hospital. No one else was injured. He now faces more felony charges of false imprisonment, possession of a firearm during the commission of a crime, and aggravated assault on a police officer.
Read the full press release from Burke County Sheriff's Office below.