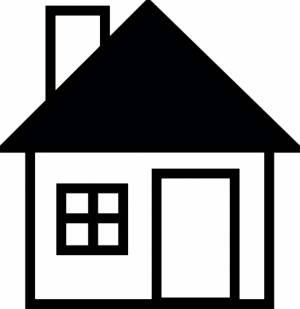 The Justice Department's Civil Rights Division and the U.S. Attorney's Office for the Northern District of Georgia have filed a lawsuit against Crimson Management LLC, Benefield Housing Partnership d/b/a Cedartown Commons, and Cedartown Housing Associates, d/b/a Cedarwood Village, alleging housing discrimination against African-American applicants who are elderly or have a disability, in violation of the Fair Housing Act.

"More than 50 years after the passage of the Fair Housing Act, cases like this demonstrate that there is still work to be done to ensure that all people, regardless of race and color, have equal access to housing," said U.S. Attorney Byung J. "BJay" Pak.  "My office will continue to devote resources to investigate and eradicate housing discrimination."
"Congress enacted the Fair Housing Act in 1968 to protect Americans from the racially motivated violence and discrimination that has stained our nation's history.  More than five decades later, our nation regrettably continues to suffer the scourge of racial bias," said Assistant Attorney General Eric Dreiband of the Civil Rights Division.  "The Department of Justice will continue to fight to protect the rights of all Americans to rent and own their homes without regard to their race."
The lawsuit alleges that from at least 2012 to 2018, the defendants steered African-American housing applicants who are elderly or have a disability away from Cedarwood Village, a predominantly white housing complex, to Cedartown Commons, a predominantly African-American housing complex, which is inferior in appearance, location, and amenities to Cedarwood Village. Both complexes are located in Cedartown, Georgia. The complaint also alleges that the defendants subjected African-American residents who are elderly or have a disability to less favorable rental terms, conditions, and privileges as compared to similarly situated white tenants, and denied these African-American applicants more desirable units at the Village.
This lawsuit seeks monetary damages to compensate the victims, civil penalties, and a court order barring future discrimination. The complaint contains allegations of unlawful conduct, which must be proven in federal court.
Fighting illegal housing discrimination is a priority for the U.S. Attorney's Office for the Northern District of Georgia. The Fair Housing Act prohibits discrimination in housing on the basis of race, color, religion, sex, familial status, national origin, and disability. More information about the Civil Rights Division and the laws it enforces is available at www.justice.gov/crt. Individuals who believe they have been victims of housing discrimination at the defendants' properties may contact the U.S. Attorney's Office by calling (404) 581-4626 and email any questions to USAGAN.Civil.Rights@usdoj.gov.  You can also report complaints to the by calling 1-800-896-7743, and select option number 1 to leave a message, or sending an e-mail to www.fairhousing@usdoj.gov.
Assistant U.S. Attorney Aileen Bell Hughes, Civil Rights Enforcement Coordinator, is handling this matter for the Northern District of Georgia.