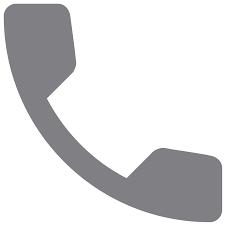 Shivang Bharatkumar Thakur has been indicted for his involvement in a transnational criminal organization that victimized approximately 288 people across the United States through a fraudulent India-based call-center scheme that resulted in over $330,000 in losses.
"Thakur allegedly worked with a phone scam ring that tricked unwitting U.S. residents into sending money they couldn't afford to lose in the hope of receiving a loan in return," said U.S. Attorney Byung J. "BJay" Pak. "This case exists as an example of how federal and state law enforcement are partnering to investigate transnational phone scams and hold the scam participants, including those who launder scammed funds, accountable."
"This indictment demonstrates that TIGTA and its law enforcement partners continue to make significant progress in investigating IRS-related impersonation scams," said J. Russell George, the Treasury Inspector General for Tax Administration.  "We appreciate the efforts of the U.S. Attorney's Office for the Northern District of Georgia and the Bloomington, Minnesota Police Department."
"By utilizing our state and federal law enforcement partners, this case that crossed several state and national boundaries, was investigated and resulted in the indictment of Shivang Thakur.  Phone scams all too often target the vulnerable and I am proud of those who worked together to hold Thakur accountable to those he victimized," said Bloomington, Minnesota Police Chief Jeff Potts.
According to U.S. Attorney Pak, the indictment, and other information presented in court: the defendant, Shivang Bharatkumar Thakur, is an Indian national who arrived in the United States in August 2017 and allegedly began laundering funds derived from phone scams shortly thereafter.  As part of the fraud, call centers based outside the United States defrauded U.S. residents, including elderly victims, by misleading them over the telephone into sending money utilizing a loan scam.  As part of the scam, callers deceived U.S. residents into believing that they were eligible for fictitious loans.  Callers directed the U.S. residents to pay supposed taxes and fees to prove their ability to repay the loan and verify their bank accounts.  The victims received nothing in return.
From on or about August 12, 2017, to on or about January 10, 2018, Thakur allegedly retrieved over $330,000 in cash payments of scammed funds from money transmitters using fake identification documents and fraudulent information.  Approximately 288 victims sent the funds in response to the fraud.  Thakur used approximately 71 fake identification cards with numerous aliases to retrieve the scammed funds.
Shivang Bharatkumar Thakur, 26, of India, was charged with conspiracy to commit money laundering and six counts of money laundering. Members of the public are reminded that the indictment only contains charges.  The defendant is presumed innocent of the charges and it will be the government's burden to prove the defendant's guilt beyond a reasonable doubt at trial.
The U.S. Attorney's Office for the Northern District of Georgia is part of the Department Of Justice Transnational Elder Fraud Strike Force. The Strike Force focuses on investigating and prosecuting defendants associated with foreign-based fraud schemes that disproportionately affect American seniors.  These include romance scams, phone scams, mass-mailing fraud schemes, and tech-support fraud schemes.  For further information on these scams, see https://www.justice.gov/elderjustice/senior-scam-alert.
The U.S. Treasury Inspector General for Tax Administration and the City of Bloomington, Minnesota Police Department are investigating the case.
Assistant U.S. Attorney Jolee Porter is prosecuting the case.