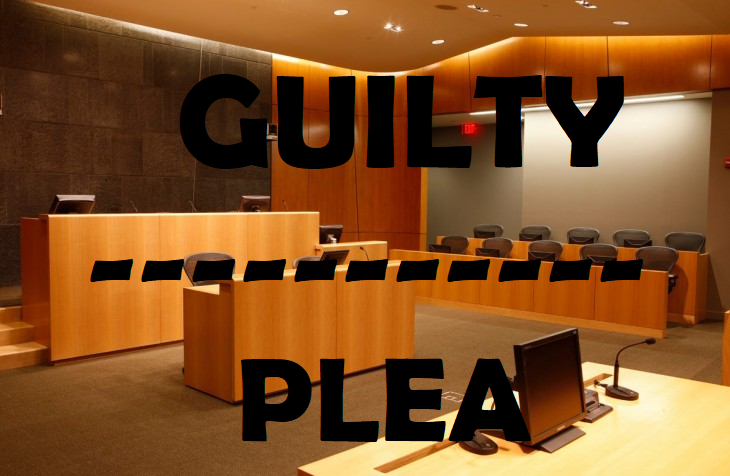 Roberto Arroyo-Garcia has pleaded guilty to methamphetamine trafficking on premises where a minor child resides and within 1,000 feet of a school.    Arroyo-Garcia and two co-defendants illegally entered the United States from Mexico and then utilized a family home across the street from an elementary school to operate a methamphetamine laboratory and to distribute methamphetamine.
"Running a drug lab in a residential neighborhood demonstrates how little the defendant cared for the safety of neighbors and especially children attending the school nearby," said U.S. Attorney Byung J. "BJay" Pak.  "Also, a child lived in the residence where the three operated the lab.  Clearly, Garcia only cared about making money at any cost."
"These criminals' days of selling poison and endangering children, neighbors and other innocent people are over," said Homeland Security Investigations Atlanta Acting Special Agent in Charge Travis Pickard.  "HSI is firmly committed to working with state and local law enforcement partners to dismantle drug trafficking organizations and protect our communities.
Robert J. Murphy, the Special Agent in Charge of the DEA Atlanta Division said, "Methamphetamine traffickers pose a clear and present danger to our nation and DEA will be unrelenting in our efforts to bring them to justice. The defendant in this case put the lives of neighbors and school-age youth at risk by engaging in illegal drug trafficking activities near an elementary school. Such traffickers are a true menace to society. Now that they have been removed from the streets, our children and the entire community, are much safer. I want to thank our federal, state and local law enforcement counterparts who had a direct impact in making this investigation a success."
According to U.S. Attorney Pak, the charges and other information presented in court: In August 2017, HSI agents began investigating a local methamphetamine distributor.  Using a combination of investigative information, agents identified a stash house they believed was used as part of the drug distribution operation.  The house was located across the street from part of an elementary school in Norcross, Georgia.
As agents were surveilling the suspected drug stash house, Georgia State Patrol, working in conjunction with HSI, stopped defendant Zury Brito-Arroyo as he was driving away from the house.  Inside his car, they found $10,000 cash wrapped in green cellophane and a 9mm pistol.  Brito-Arroyo's five-year-old child and wife were also in the car.  Upon searching Brito-Arroyo's cell phone pursuant to a federal search warrant, agents discovered an app that monitored security cameras mounted at the stash house.  Agents then searched the stash house, and found defendants Roberto Arroyo-Garcia and Bonifacio Brito-Maldonado actively operating a methamphetamine laboratory in a shed in the backyard.  Arroyo-Garcia fled after being handcuffed, but was ultimately recaptured.
Agents seized over 12 kilograms of crystal methamphetamine from the shed and inside the house, plus additional methamphetamine in liquid form.  They also seized a another 9mm pistol, $8,500 cash, and other methamphetamine trafficking paraphernalia including respirators, rubber gloves, and digital scales.
The DEA Clandestine Laboratory Enforcement Team responded to the scene to remove the dangerous chemicals.  Agents also found children's clothes inside the house, and later confirmed that a ten-year-old child, who was related to the defendants, lived there.  With assistance from the Sandy Springs Police Department, agents also searched another residence used by Brito-Arroyo, where they discovered a plastic bin with methamphetamine residue, another 9mm pistol, an electronic money counter, and four bundles of cash totaling $41,000 wrapped in green cellophane.
At the time of these events, all three defendants were illegally present in the United States.  Roberto Arroyo-Garcia, a/k/a Jonathan Valenzuela Rodriguez, a/k/a Santiago Arroyo Prieto, 37, of Norcross, Georgia, was previously deported twice following separate drug convictions.  His co-defendants, Zury Brito-Arroyo, 27, and Bonifacio Brito-Maldonado, 23, pleaded guilty on October 17, 2019, to these charges and to maintaining a premises for methamphetamine trafficking.
In determining the actual sentence, the Court will consider the United States Sentencing Guidelines, which are not binding but provide appropriate sentencing ranges for most offenders.
The U.S. Immigration and Customs Enforcement's Homeland Security Investigations, the Drug Enforcement Administration, the Georgia State Patrol, and the Sandy Springs Police Department are investigating this case.
Assistant U.S. Attorneys Ryan M. Christian and Garrett L. Bradford, Deputy Chief of the Narcotics and Dangerous Drugs Section, are prosecuting the case.
The U.S. Attorney's Office in Atlanta recommends parents and children learn about the dangers of drugs at the following web site: www.justthinktwice.gov.
This prosecution was brought as a part of the Department of Justice's Organized Crime Drug Enforcement Task Forces (OCDETF) Co-located Strike Forces Initiative, which provides for the establishment of permanent multi-agency task force teams that work side-by-side in the same location.  This co-located model enables agents from different agencies to collaborate on intelligence-driven, multi-jurisdictional operations against a continuum of priority targets and their affiliate illicit financial networks.  These prosecutor-led co-located Strike Forces capitalize on the synergy created through the long-term relationships that can be forged by agents, analysts, and prosecutors who remain together over time, and they epitomize the model that has proven most effective in combating organized crime.  The specific mission of the Atlanta Strike Force is to disrupt and dismantle the most significant drug trafficking organizations designated as Consolidated Priority Organization Targets (CPOTs) or Regional Priority Organization Targets (RPOTs) and their affiliates in the Atlanta metropolitan area and the Northern District of Georgia.
OCDETF was established in 1982 to conduct comprehensive, multilevel attacks on major drug trafficking and money laundering organizations and is the keystone of the Department of Justice's drug reduction strategy.  Today, OCDETF combines the resources and expertise of its member federal agencies in cooperation with state and local law enforcement.  The principal mission of the OCDETF program is to identify, disrupt, and dismantle the most serious drug trafficking organizations, transnational criminal organizations, and money laundering organizations that present a significant threat to the public safety, economic, or national security of the United States.