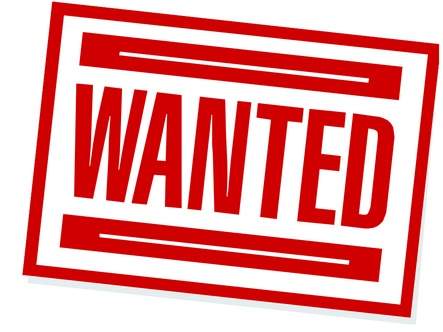 39 of 45 Macon Regional Crimestoppers Most Wanted Fugitives Arrested In 2019

Authorities in Middle Georgia are actively searching for six Most Wanted fugitives, individuals named as the most dangerous wanted persons by Macon Regional Crimestoppers during the 2019 calendar year, announced Charles "Charlie" E. Peeler, the U.S. Attorney for the Middle District of Georgia. In February, the U.S. Attorney's Office made a public commitment with Macon Regional Crimestoppers to release a quarterly list throughout 2019 of the Most Wanted violent offenders. Macon Regional Crimestoppers, a community-run organization dedicated to increasing the safety of citizens, has provided rewards up to $1,000 for tips leading to the arrest of the Most Wanted fugitives. To date, 39 of 45 fugitives have been arrested. Law enforcement is searching for six remaining wanted persons. All of the defendants are presumed innocent until and unless proven guilty in a court of law beyond a reasonable doubt. They are:
Larry M. Bryant, 25, Bibb County, wanted for criminal street gang participation, probation violation;
Abel Salas De'Leon, 32, Baldwin County, wanted for child molestation and aggravated child molestation;
Tia Hill, 34, Houston County, wanted for aggravated assault against a peace officer;
Diego A. Martinez, 41, Bibb County, wanted for child molestation;
Martin Martinez, 43, Houston County, wanted for aggravated assault with a deadly weapon and cruelty to children;
Moses A. Rodriquez, 34, Houston County, wanted for aggravated assault and battery.
"The success of Macon Regional Crimestoppers' Most Wanted effort demonstrates that law enforcement and law abiding citizens in Middle Georgia are teaming up to make our communities safer," said U.S. Attorney Charlie Peeler. "39 Most Wanted violent offenders have been successfully apprehended in 2019, with only six fugitives still on the run. With the public's help, authorities will capture them. I want to thank Crimestoppers, our law enforcement partners and the public for their commitment to our collective mission to curb violence, and permanently change our communities for the better."
"Coming off 43 homicides in Macon-Bibb in 2018, our law enforcement community knew we had to develop an even stronger partnership in 2019 to reduce violence. We established the Top 15 Most Wanted to identify and capture the most violent offenders, and the results have been hugely successful.  We will continue this partnership in 2020, and continue to work side-by-side with law enforcement to track down the most violent offenders and develop ways to decrease violent crime in the Macon region," said Warren Selby, Jr., Chairman of Macon Regional Crimestoppers.
The six remaining Most Wanted defendants are charged with some of the most violent crimes, including child molestation, gang activity and aggravated assault. The defendants are wanted in counties associated with Macon Regional Crimestoppers. For a complete list, and more information about Crimestoppers, visit www.crimestop.us. Macon Regional Crimestoppers is a local non-profit serving Bibb, Baldwin, Houston, Jones, Twiggs, Crawford, Monroe, and Peach counties. The organization partners with law enforcement agencies and community groups to provide anonymous rewards for tips that lead to criminal arrests. Citizens can safely and anonymously report tips at 1-877-68CRIME.
The U.S. Attorney's Office partnership with Macon Regional Crimestoppers is a part of Project Safe Neighborhoods (PSN), the centerpiece of the Department of Justice's violent crime reduction efforts. PSN is an evidence-based program proven to be effective at reducing violent crime. Through PSN, a broad spectrum of stakeholders work together to identify the most pressing violent crime problems in the community and develop comprehensive solutions to address them. As part of this strategy, PSN focuses enforcement efforts on the most violent offenders and partners with locally based prevention and reentry programs for lasting reductions in crime.