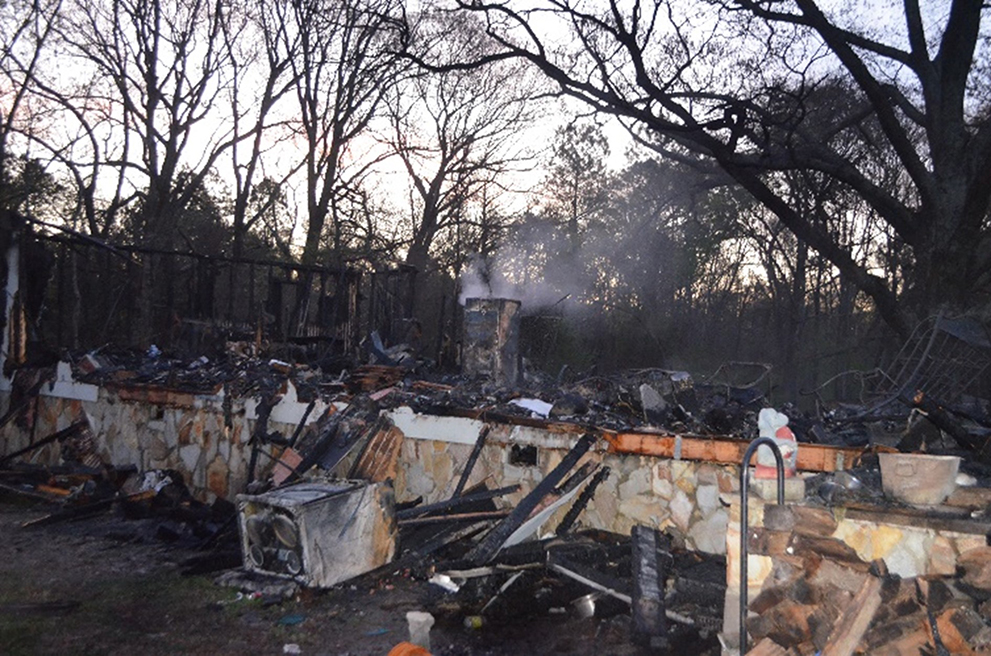 Insurance and Safety Fire Commissioner John F. King announced today that a residential explosion on Hidden Acres Road in Winder on Saturday killed three occupants.
At approximately 12:04 a.m., neighbors reported an explosion to the Barrow County 911 center. First responders arrived to find four occupants in the side yard of the residence, two of whom suffered severe burn injuries and were transported to Grady Hospital for treatment.
"Upon extinguishment, three female victims were located inside the residence and were transported to the GBI Crime Lab for identification and autopsy," said Commissioner King. "The explosion occurred when one of the occupants attempted to use propane gas for cooking purposes. The rubber hose connecting the propane tank to a camping burner was leaking the gas, which was then ignited by a wood burning stove on the opposite side of the room."
The Insurance and Safety Fire Commissioner's office assisted the Barrow County Emergency Services, Sheriff's Office, and Coroner's Office with this investigation.