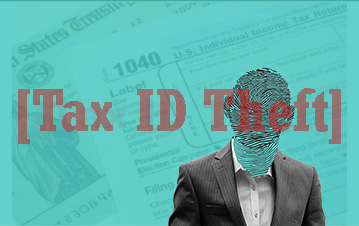 A federal jury has found Thomas Addaquay guilty of 29 counts of fraud-related offenses in a stolen identity tax refund fraud scheme, including conspiracy to commit wire fraud, wire fraud, money laundering conspiracy, and money laundering.

"Addaquay and his co-defendants used the personal information of taxpayers to enrich themselves," said U.S. Attorney Ryan K. Buchanan.  "Many of Addaquay's victims testified in court that they were unaware that their identities had been stolen until they filed tax returns.  Theft of tax dollars affects everyone, and this office will bring to justice anyone who seeks to disrupt and take advantage of our tax system at the expense of innocent taxpayers."
According to U.S. Attorney Buchanan, the charges and other information presented in court: From at least 2011 to at least 2016, Thomas Addaquay fraudulently obtained the names, social security numbers, and dates of birth of taxpayers to prepare and file false federal income tax returns. The filing of these fraudulent tax returns resulted in the issuance of thousands of tax refund checks.
Addaquay, to cash these tax refund checks issued in the names of the victims whose identities he stole, represented to a third-party payment processor that he had received the tax refund checks from customers who used the services of his check cashing business, United Consolidated Accounting and Business Services, Inc.  Relying on Addaquay's misrepresentations, the third-party payment processor processed the tax refund checks and wired more than $12 million into business bank accounts controlled by Addaquay.
Sentencing for Thomas Addaquay, 48, of Atlanta, Georgia, is scheduled for January 31, 2023, before U.S. District Judge Leigh Martin May.  Addaquay's co-defendants previously pleaded guilty and will also be sentenced by Judge May:
Sacoya Lyons pleaded guilty to one count of conspiracy to commit wire fraud. Sentencing is set for January 5, 2023; and
Nana Addaquay, Thomas Addaquay's brother, pleaded guilty to one count of money laundering conspiracy. Sentencing is set for January 17, 2023.