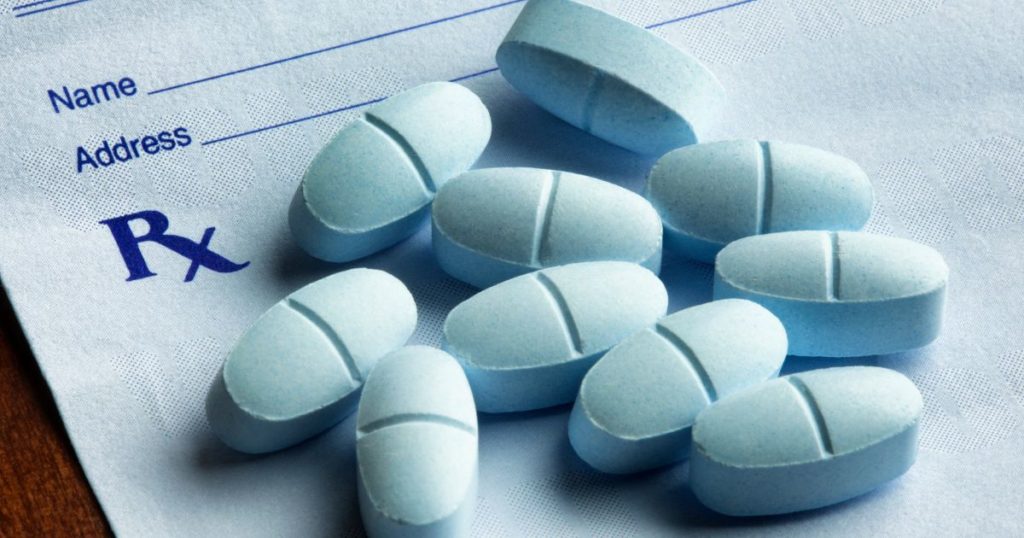 Yesterday, the President signed into law the "Temporary Reauthorization and Study of the Emergency Scheduling of Fentanyl Analogues Act."  This law is critical to ensuring that law enforcement around the country have the tools they need to fight the deadly opioid epidemic.

According to the Centers for Disease Control (CDC), over 70,000 Americans died of drug overdoses in 2017.  Opioids, including the dangerous illicitly-made drug fentanyl, accounted for over 47,600 of those deaths.  Preliminary numbers suggest similar results for 2018.  Fentanyl is a synthetic opioid 50 times more potent than heroin and up to 100 times more potent than morphine.
Several years ago, drug dealers began mixing fentanyl with heroin to increase the appeal of heroin for users.  As the potency increased, so did the number of overdose deaths.  Because fentanyl is made in labs using chemicals, its structure is easily manipulated.  Drug cartels that manufacture and traffic this poison understand American laws and know how to exploit them. They know that by changing a single molecule in the chemical structure of fentanyl, they have essentially created a new drug that, unlike fentanyl, is not permanently illegal in the United States.
These drugs known as "fentanyl analogues," do the same thing fentanyl does: creating more addicts and killing more Americans.  These analogues can be up to 100 times more potent than fentanyl and 10,000 times more potent than morphine.  Fentanyl and its analogues are increasingly being pressed into pill form, causing extreme danger to users who might not know the true nature of the substance.
The Department of Justice noted these trends and, on February 6, 2018, the Drug Enforcement Administration (DEA) issued an emergency temporary two-year order that made all fentanyl analogues illegal.  This greatly assisted American law enforcement, including my office, in its fight against the drug cartels and subsequently against the opioids crisis, which is no stranger to Tennesseans.
In 2018, the Eastern District of Tennessee, which covers 41 of 95 counties in the state of Tennessee and approximately 2.5 million people, was one of the 10 hardest hit areas in the United States for drug overdoses and drug overdose deaths.  The proximity of Knoxville to the interstates, coming up from Atlanta and down from Detroit, make our district a hotbed for drug activity and trafficking.
According to the Tennessee Department of Health, like much of the nation, over the past five years drug overdose deaths in Tennessee have consistently increased.  In 2018 alone, 1,818 Tennesseans died of a drug overdose, and 742 of those deaths involved fentanyl or its analogues.  Since DEA's two-year order was signed, in East Tennessee alone, our Assistant U.S. Attorneys have indicted 25 cases and 110 defendants involving fentanyl.  Five of those 25 cases involved fentanyl analogues (20 percent).  We have alleged in these indictments that nine people have died as a result of ingesting these dangerous substances.
Because of the impact that the emergency order has had on preventing analogues in our communities, Congress recently enacted the "Temporary Reauthorization and Study of the Emergency Scheduling of Fentanyl Analogues Act," providing a 15-month extension of DEA's original order, which President Trump signed into law yesterday.  The temporary extension, which expires on May 6, 2021, will continue to help us in our efforts to combat this epidemic; but to ensure fentanyl analogues are never able to devastate communities like fentanyl has, we hope Congress will eventually pass permanent legislation to make these substances illegal to help the people of Tennessee and this nation.
---
U.S. Attorney's Office
Eastern District of Tennessee
Rachelle Barnes — Public Information Officer