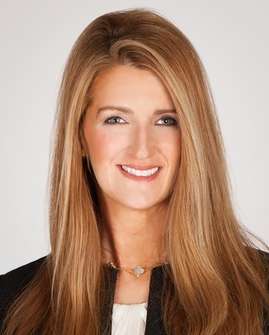 The following article is an opinion piece and reflects the views of only the author and not those of AllOnGeorgia.
U.S. Senator Kelly Loeffler (R-Ga.) was appointed by Governor Brian Kemp and was sworn into office on January 6, 2020. She serves on the Senate Committee on Health, Education Labor and Pensions and is a member of President Trump's Opening Up America Again Congressional task force.
---
A job is more than just a paycheck. It means putting food on the table, receiving health care benefits and harnessing opportunity to build a better life for you and your family. Sadly, the temporary closure of many small businesses that has resulted from the response to COVID-19 has shrunk Georgia's economy and left millions out of work.
Georgians have filed an astounding 2 million unemployment claims since mid-March, according to the Georgia Department of Labor. In just three months, unemployment has jumped from 3% to 12%, the highest on record in our state.
The good news is that we're trending in the right direction with May's jobs report showing the economy added 2.5 million jobs nationwide. As demonstrated by Georgia's jobless claims trending downward, the state's reopening efforts are paying off and now is the time to change gears and rev our economy's engine.
That's why I've crafted the USA Restoring & Igniting the Strength of our Economy (USA RISE) Plan, a framework to reinvest in America, grow jobs and help families amid the coronavirus and beyond. To restart our economy, we need to incentivize small businesses to bring back employees, invest in growth and break through red tape to spur recovery.
As part of the "Hiring in the USA" pillar of my USA Rise Plan, I recently introduced several pieces of legislation, including the Paycheck Protection Program Timeframe, Modification and Extension (PPP TIME) Act to improve flexibility for small businesses to use their eight-week Paycheck Protection Program (PPP) loan over 24 weeks. It would also reduce the amount of the loan required to be spent on payroll to 50% to be forgivable in order to revitalize our small businesses and help them survive these difficult times, keep employees on payroll and thrive as we reopen. I'm encouraged that Congress passed and the President signed into law a similar version of the PPP Time Act, giving small businesses additional help and flexibility to weather this ongoing crisis.
In Georgia, with the temporary federal unemployment benefit of $600 a week, the maximum benefit is now $965, equating to about $24 an hour. Prior to the pandemic, the median hourly wage in the state was $17.75 an hour. That means many laid-off workers have higher wages now than at their job. We all want Georgians' wages to increase but this is counterproductive in being able to reopen and to sustain small businesses. As I've heard from small business owners across the state, this is discouraging many employees from coming back. Justin, who owns a spa in metro Atlanta, recently told me that extending unemployment further would "make filling roles that are critical for small businesses nearly impossible over the coming months and will put the survival of these businesses at risk."
Many of these employees want to return to their jobs as soon as they can. But that extra cash could be enough to push some people into staying home. Simply put, we shouldn't incentivize unemployment. We should get the government out of the way and Americans back to work. There's no substitute for the great work of our fellow Georgians.
Through my legislation, the Helping Americans Return to Work Act, unemployment benefits would be capped at 100% of previous earnings. I am working to encourage Americans to get back to work, feel empowered to own their livelihood and limit government dependency. I know Katy from Alpharetta isn't alone when she told my office "I take pride in working and contributing." Congress should also consider reforming the CARES Act unemployment provisions by allowing states to use federal funds to prefund unemployment insurance savings accounts so employees can be temporarily furloughed by businesses that were forced to close instead of being laid off.
Additionally, we must ease burdens on employers and keep employees connected to their jobs. That's why I've also sponsored the Lessening Regulatory Costs and Establishing a Federal Regulatory Budget Act to codify the Trump Administration's executive order that for each new federal regulation, two regulations are eliminated. By providing immediate regulatory relief for businesses in areas that impede hiring, business formation, entrepreneurship and innovation, we are removing barriers for economic growth and higher wages.
Following the riots and recent damage to small businesses across the country due to looting, the road to recovery for some may be even longer than before. But despite the significant work to be done, we're already heading in the right direction. I know firsthand the resiliency and determination of our state and our communities, and I am confident that we can unite to recover and rebuild during these trying times.