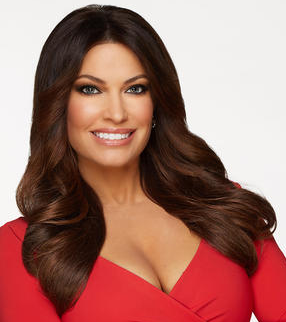 The following column is an opinion piece and reflects the views of the author and not those of AllOnGeorgia.
Kimberly Guilfoyle (@KimGuilfoyle) is a Senior Advisor to Donald J. Trump for President, Inc.
---
Women in Georgia know the meaning of the word "empowerment." Sadly, not every politician in Washington knows what it takes to truly empower American women.
Progressive ideologues think that female voters can be won over with "feminist" rhetoric and promises of on-demand abortion. But treating women like victims is not empowerment.
Like everyone else, women just want an equal chance to succeed in this world. President Trump has given us that opportunity, and we're showing everyone what we can do with it.
Thanks to this President's liberating economic policies — including historic tax cuts for middle-income Americans and eliminating thousands of job-killing regulations — the U.S. economy has created a whopping 6.4 million jobs over the past three years. Notably, 57 percent of these jobs have gone to women, sending the female unemployment rate to its lowest level since 1953.
In Georgia, the state unemployment rate is currently hovering at 3.5 percent, a whopping 1.8 percent drop since the 2016 presidential election, with more than 200,000 new jobs being created since January 2017.
While economic empowerment has had the most profound impact, the Trump administration's ongoing push to expand access to affordable healthcare choices, protect patients with pre-existing conditions, and lower prescription drug costs is also improving the quality of life for women, especially those of us with children. Thanks to President Trump's initiatives, prescription drug prices are now falling at the fastest rate since the 1960's.
If the Democrats are allowed to impose their socialist "Medicare-for-all" system, 5.5 million people in Georgia alone would be forced to abandon their current healthcare plans and switch to a one-size-fits-all government-run program.
Women have every right to be proud of how far we've come over the past three years, but we still need to defend those gains against the radical Democrats who would take them all away. That's precisely why we are honored to invite you to the upcoming Women for Trump Coalition "Empower Hour" in Sandy Springs on Tuesday, November 19 at the Heritage Sandy Springs Museum and Park. The Women for Trump Coalition was specifically designed to give voice to millions of women in states such as Georgia and ensure that the economic policies of tomorrow reflect our priorities.
Women are thriving in the strong and growing Trump economy, because we finally have a President who truly understands the meaning of "empowerment."