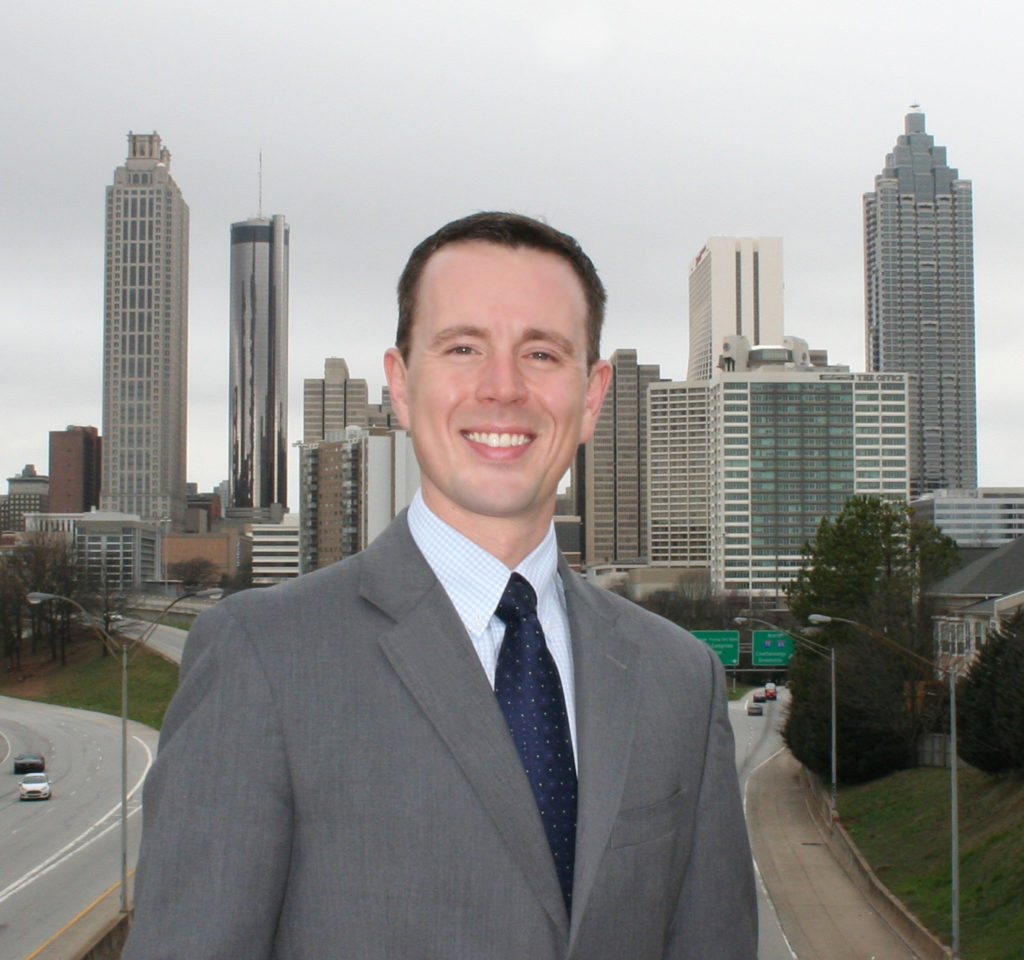 The following article is an opinion piece and reflects the views of only the author and not those of AllOnGeorgia.

Marc Hyden is the Director of State Government Affairs at the R Street Institute, and he is a long-time Georgia resident. You can follow him on Twitter at @marc_hyden.
---
Newspapers across the country are awash with headlines about the coronavirus, ensuring that the virus' hazards and the ways to mitigate them remain on the forefront of our minds. In fact, we've repeatedly heard that the elderly and immunocompromised should take extra precautions and that all Americans should practice social distancing to stem the spread of COVID-19.
These sound like reasonable recommendations that most of us can adhere to, but there's a largely forgotten population that can't adequately follow these guidelines––those in prisons and jails. These detention centers could quickly become ground zero for the coronavirus epidemic. Indeed, COVID-19 has already been detected in Georgia's prison system, and it is only a matter of time before it spreads in local jails. However, by adopting policies that have already proven beneficial in other ways, Georgia can limit jail admissions and responsibly reduce the current incarcerated population to lessen the coronavirus' dangers.
There are around 39,000 people in Georgia's local jails – 2,600 of which are in Gwinnett County's facilities. Many of these inmates are old, sickly, and huddled in confined spaces with many others, making successful social distancing difficult. When you couple this with the fact that jail healthcare leaves something to be desired, it becomes clear that the coronavirus is particularly dangerous for incarcerated individuals.
Officials evidently realize this. Earlier in March, the Gwinnett County Detention Center banned in-person visitations with inmates as a first step to keep the virus from spreading within the facility. But policymakers can go further toward adopting policies to impede the spread of COVID-19, while simultaneously instituting a fairer, safer, and more efficient justice system.
The criminal justice life cycle usually begins with an arrest and then a bond hearing. But too often, the accused cannot afford to make bail, which is intended to assure their return for their court date. Thus, regardless of individuals' guilt or innocence or the severity of their alleged crime, many languish in local jails unless they can make bail. This ensures that jails are loaded to the brim with people, in large part, because they are underprivileged. During a pandemic, this merely risks exposing these and other people to illness for no apparent reason.
There are other reasons to reform the bail system beyond the criminalization of poverty and the current health risk. In fact, the longer someone is housed in jail, the more likely they are to commit a crime once they are released. The State of Georgia has recognized this problem and already tried to address bail reform, but their efforts came up short. They passed a watered down, feel-good measure without any real teeth. Rather than perpetuating a broken paradigm, judges should consider releasing more individuals on their own recognizance, if they aren't a flight risk and present no danger.
Another option to limit the Gwinnett County's jail population is to rely more heavily on pre-trial diversion programs. These are used in lieu of prosecution. Instead of jail time, the accused enter programs and receive specialized programming, including counseling and education. After successfully completing the program, their charges are often dropped, which keeps their record clean and keeps them out of germ-infested jails and/or prisons. What's more, diversion programs have proven to be highly effective at reducing recidivism rates and keeping society safer. Even so, there were discussions in the General Assembly over whether to cut substantial funding to these programs, which would result in the incarceration of over 300 more individuals.
Fully funding and relying on diversion programs as well as embracing broader bail reforms would go far toward reducing the likelihood of an outbreak in prisons, but more can be done. As it stands, an untold number of inmates are elderly and/or have underlying health issues that put them at-risk for COVID-19. Gwinnett, and Georgia as a whole, should consider alternatives to continued incarceration for these individuals. If they are serving time for minor, nonviolent crimes and pose no risk, then in many cases, releasing them would be a safer option. Georgia could employ community supervision more heavily or even consider home confinement, like Attorney General Barr is doing for elderly federal inmates.
Georgia was once the nation's leader in criminal justice reform, and Gwinnett County played a major role in the state's transformation. However, reforms have been hard to come by lately, but Gwinnett still stands at the forefront of the issue. The county joined the Safety and Justice Network, which is meant to encourage localities to innovate and inspire criminal justice reforms. With the COVID-19 outbreak, now is the time for Gwinnett to champion that change.