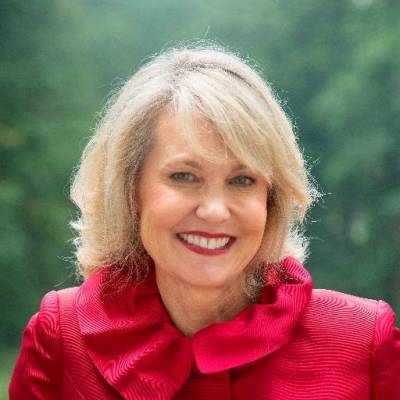 The following article is an opinion piece and reflects the views of only the author and not those of AllOnGeorgia.
By Ginger Howard
Ginger was elected to a four-year term as the national committeewoman for the Republican Party of Georgia in June 2016. She is the owner of Ginger Howard Selections, a women's boutique in Atlanta, Georgia. Howard co-hosted Freedom Five, a conservative talk show on America's Web Radio, from 2012 to 2013. She founded ATH Consulting Inc., a political consulting firm that aims to support Christian candidates, in 2014​.
---
President Trump knows a thing or two about rebuilding the U.S. economy — he's already done it once. When the coronavirus pandemic is finally over, the Peach State will come back stronger than ever thanks to a pro-growth policy agenda that empowers Georgia families.
The current economic situation in our state is reminiscent of the gloomy days of the Great Recession. Unemployment was sky-high, businesses were struggling to stay open, and the working families were struggling to make ends meet all over the country.
The tepid "recovery" that took place during the Obama administration cost us dearly in lost opportunity, as job-killing taxes and regulations prevented workers and businesses from regaining lost ground.
Fortunately, President Trump knew exactly how to resurrect our economy with a common-sense agenda that financially strengthened working families throughout America and led to the greatest economy in living memory.
This approach worked wonders in Georgia, where taxpayers saved an average of $1,262 annually thanks to the President's signature middle-class tax cuts. Prior to the start of the coronavirus pandemic, Georgia had added close to 240,000 new nonfarm jobs in just three years, pushing our state unemployment rate to record lows.
Never before has a president brought such a track record of success to the job of facilitating an economic recovery. President Trump clearly understands that working families are the lynchpin of our economy, and he's applying the same proven strategies today that he used then. Throughout the coronavirus outbreak, the Trump administration has taken decisive steps to give working families the support they need to get through these difficult times, when livelihoods must be sacrificed in order to save lives.
In March, the President signed the Families First Coronavirus Response Act — legislation that provided a wide range of economic assistance, including paid sick leave, to workers and families.
"We reached an agreement … on a new legislative package that will provide strong support for American families and communities in dealing with the coronavirus," the President said at the time, reiterating his commitment to the American people.
He followed that up with the historic $2.2 trillion economic relief package known as the CARES Act, which provides American adults with up to $1,200 to help mitigate the impact of the temporary economic shutdown. Families received special assistance under the emergency law, which gave parents an additional $500 per child, meaning a typical middle-income family of four received a whopping $3,400.
Most recently, the President signed yet another coronavirus relief package allocating $484 billion to fund hospitals, testing, and replenish the Paycheck Protection Program (PPP) — an enormously popular relief program for small businesses that helps keep countless Americans employed despite the lockdowns that have damaged the economy.
In order to make sure we don't waste a moment when the time comes to reboot our economy, the White House Coronavirus Task Force also recently unveiled Guidelines for Opening Up America Again, a comprehensive set of criteria to help states reopen their economies safely and expeditiously. Thanks to the President's efforts, half of all Americans live in state that have now taken steps to reopen their economies.
Georgians can trust President Trump to restore our strong economy in the aftermath of the COVID-19 pandemic. He's demonstrated once before that he can engineer a rapid economic recovery, and this time he's laying the groundwork in advance.