The article below is an opinion piece and reflects only the views of the author and not necessarily those of AllOnGeorgia.

It is part of a series by Szilagyi, working the way down the Republican ballot. You can read her opinion pieces on other races below:
GOP Gubernatorial Race
GOP Lt. Governor's Race
GOP Secretary of State's Race
---
The further we get down the ballot, the less research people are willing to do in order to make informed decisions. By default, the lack of influence and information circulating about the lower ballot races often leaves us with elected officials we wish weren't elected. Offices like Insurance Commissioner and Public Service Commissioner are often less exciting, as even the jobs are boring, but they're important. So hang in there and continue seeking information before you head to the polls.
Current Insurance Commissioner Ralph Hudgens announced in June of 2017 that he would not seek re-election. He was first elected in 2010 and has served two four-year terms. The Office was chastised last year for going over the budget and forcing layoffs and furloughs and his office garnered a lot of negative publicity over the years for repeatedly approving the premium hikes for health insurance companies and automobile companies. And we've been ranked nationally as the first or second in most recent years when it comes to rate increases. In fact, few good things have come out of the Office of the Insurance Commissioner and most are happy to see Hudgens off to do something else. The bar here is set very low.
Unfortunately, two of the candidates seeking to replace Hudgens, who also happen to be the frontrunners, worked for Hudgens during his tenure.
The candidates running on the Republican ballot for Insurance Commissioner include Jim Beck, Jay Florence, and Tracy Jordan.  At one point. Shane Mobley, a middle Georgia Republican, was also running, but he departed the race and is seeking a State House seat instead. If you planned on voting for him for Insurance Commissioner, you'll have to find another option.  One of the three Republicans will face one of the two Democrats – Janice Laws or Cindy Zelden – in November.
Jim Beck
Beck is a former Deputy Insurance Commissioner, has a degree in marketing, and served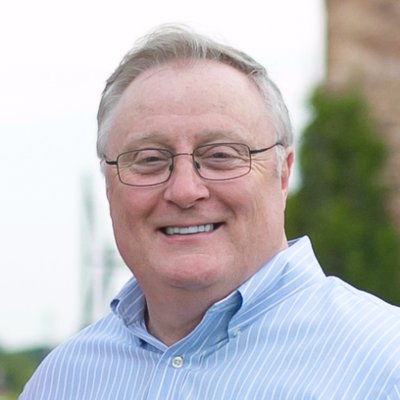 as the Chief of Staff to Hudgens. He's also worked at an independent insurance agency and a casualty insurance company. He serves as a guest editor for STAND UP GEORGIA, an entity that has been used to advance his message throughout the campaign through email blasts. He also worked for the Georgia Underwriting Association – a state-created insurance company that was created to help people get insurance when they can't in the open market. He resigned after a Fox I-team investigation which highlighted his work at the Association while working full-time at the Georgia Insurance Commissioner's Office.  
He's married to his wife, Lucy, with whom they have one son – Jimmy Beck, Jr. They live in Carrollton.
FUNDRAISING:
As of the March 31 fundraising deadline, Beck had raised $1,163,593.00 with $44,928.82 in in-kind non-monetary donations. He's raised thousands more, as reported on his two-day reports, since the March 31 reporting.
ON THE ISSUES
"

He knows where fraud occurs and how to stop it in its tracks." per his website

He promises to "

deploy four rolling regional offices, where one can sit down across the table and talk face-to-face with an investigator."

On his website, he promises to double the penalties on insurance companies guilty of victimizing veterans and the elderly.

He will make complaint statistics public for all insurers doing business in Georgia.

Beck promises to hold tele-town halls on insurance premium hikes

His website lists him as a grassroots conservative who " is often seen speaking on Fox News, CNN, and other nationwide stations defending our Georgia values."
PROS: He knows the industry.
CONS: He worked for Hudgens and he's raised over $1,000,000 for this race, meaning he likely "owes" people. Additionally, doubling penalties for certain classes of people is similar to hate crime legislation – it creates some classes of people that are more equal under the law than others. That's not a conservative ideal.
Jay Florence
An Athens resident, Florence is an attorney and is listed as the former Georgia Deputy
Insurance Commissioner. His website touts that he was the campaign manager for the Hudgens re-election campaign, that he served as an Enforcement Attorney for the office, partnered with the Georgia General Assembly as an employee for the Office of Insurance, and spent time working for Senator David Shafer. He bounced around on jobs, campaigns, and eventually returned to the Department of Insurance in January 2017, about six months ahead of Hudgens' announcement to resign.
FUNDRAISING:
As of the March 31 filing deadline, Florence had raised $731,614.00. His two-day reports indicate that since March 31, he's collected more than $50,000 in donations since the reporting period.
Florence is also backed by an independent political action committee, Insuring America's Future, which is littering mailboxes with pro-Florence literature. The PAC has $224,000 in donations (as of May 8) from insurance companies.  Former Insurance Commissioner John Oxendine has also donated $6,600 to Florence.
On this issues: 
"He will put the insurance Department on an equal footing with the big insurance companies and make sure that you have someone that will look out for you."

"Insurance Fraud costs all of us money.  Jay will make sure that criminals are prosecuted and has a history of doing so."

"Jay will work to make sure that Georgia has the most competitive insurance marketplace in the country and ensure that Georgia's consumers have choices."

He touts catching $7 million in fraud while working at the Office.
His website also highlights that he was endorsed by UGA Coach Ray Goff and radio host Erick Erickson.
PROS: Having served as the Deputy Insurance Commissioner under Hudgens, he's already familiar with the office. He's worked in several departments in the office as well.
CONS: He's endorsed by current Commissioner Ralph Hudgens, which means he's likely to carry on the legacy of destruction we've seen out of the office in the last 8 years. Florence is the top recipient of campaign donations for auto and health insurance companies. And, did you read those positions points? There's very little substance. No meat. I recognize that insurance can be complicated, but voters aren't so dense that they can't comprehend basic policy positions.  On a petty note, I found it odd that his website refers to him as "Mr. Florence," as if he is some kind of superior before even being elected.
Tracy Jordan
Jordan is a Pharmacist, a full-time Realtor and a Hoschton City Council member. She also
owned her own business, West Jackson Medicine Center, for 19 years before merging with another company. She touts her time as a pharmacist and her work to help people fight their insurance companies for claim payments and timely reimbursements as one of her qualifications for office.
FUNDRAISING:
As of the March 31 filing deadline, Jordan raised $40,570.00.
On the issues:
Jordan wants to "

End "File and Use" which would

repeal the Legislation from 2008 which has allowed for the escalation of Automobile Insurance Premiums.

She pledges to reform reimbursement policies which often lead to "

Delayed payments, ridiculous Prior Authorization Practices, and unfair reimbursements" that have "caused many Independent Pharmacies and Private Practice Physicians to close or merge their practices."

Jordan pledges, on her website, to protect consumers and make filing complaints a more simple process

She's also quoted as saying she would

ban insurance and small loan executives from giving to candidates for insurance commissioner

.
PROS: She hasn't worked for Hudgens. She's also served in elected office before but isn't a career politician. Her low donations mean she isn't accountable to insurance companies on Day 1.
CONS: She's underfunded. She also comes from the industry side of pharmaceuticals so she could be limited in her knowledge elsewhere. The Office is
God willing, one of the first things the next Commissioner will do is get a new website. The Primary Election is May 22…if you haven't already heard.