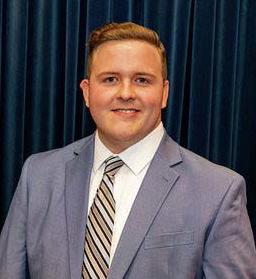 The following article is an opinion piece and reflects the views of only the author and not those of AllOnGeorgia.
By: Colt Chambers – a native Northwest Georgian and current State Chairman of the Georgia Young Republicans.
---
In today's news cycle, it's hard to break through the noise with the real issues that matter to the average American. Headlines throughout the country are catching the most incendiary, partisan topics, when in reality voters are trying to voice their support for the issues that affect them every day. Take health care. Partisan talking heads might point one way, but what the voters really care about is affordable and accessible care, and what Congress is doing to make that happen.
We are at the point where we are experiencing a rural health care crisis. Reliable health services are moving further and further away from rural communities. In the last ten years, Georgia has seen seven rural hospitals shutter their doors, with 41% at imminent risk of closure.
Filling this access gap are air ambulances. These services are often the last connector between communities and the types of trauma centers they need in dire circumstances. Air ambulances have become "hospitals-on-wheels" that can get a patient to the type of treatment they need in the amount of time necessary. When you are dealing with a matter of seconds, air ambulances save lives.
Knowing the problems facing rural communities and the work air ambulances are doing, it is confusing that Congress is looking at legislation that will actually make the lives of emergency first responders harder. The Lower Health Care Costs Act attempts to solve billing issues associated with air ambulances, but instead puts their entire operation at risk.
It's true: air ambulance operations are expensive. It is also true that a patient should not be put in the middle of these surprise billing negotiations. Unfortunately, the current legislation ignores that we still need to cover the operating costs of emergency health services. By setting an improper rate of reimbursement, the Lower Heath Care Costs Act threatens Americans access to quality health care.
Rural communities like Rome, GA cannot afford hospital and base closures. Such repercussions will strand Americans from lifesaving health care services.
We need to find a solution that can resolve billing issues for patients while protecting the
services that rural Americans rely on. We need a balanced proposal that accounts for the
importance of both accessibility and cost. Such a solution would be a true victory for rural
Georgians and Americans alike.
I hope Congress can put down the partisan fights and focus on the issues affecting Americans every day. Georgia is lucky to have sound leaders in Washington representing our interests and it is my hope they can remember that access to health care is top of mind here at home.