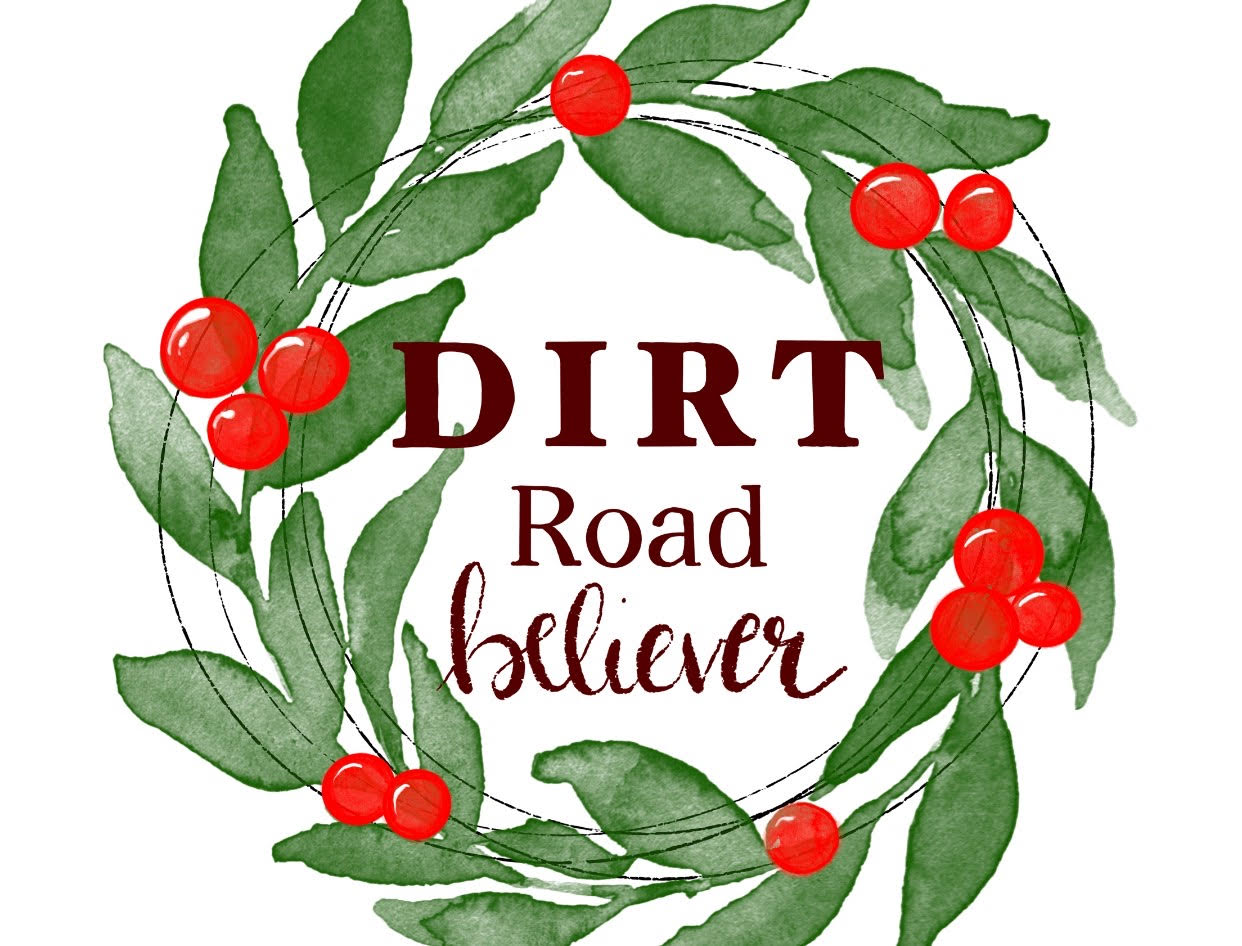 How many Decembers have left you feeling like a dish rag that has been wrung out? It can be the most overwhelming month of the year. As exciting and festive as it is, frazzled can describe how many of us feel in December. But this December is going to be different. On Dirt Road Believer, we are approaching December from a new angle this year.

In 2 Timothy 1:6 Paul reminded young Timothy to fan into flame the gifts that God had given him. Have you ever fanned a small ember that is the only thing remaining of what was once a raging fire? It will become a raging fire once again. One small ember has the potential to start wildfires that spread, well…like wildfires.
The same is true when we begin to fan into flame the gifts that God has given us through action. "Be the Ember in December" is a way to focus you fanning into flame the gifts that perhaps have been dormant for a while. What better time to be the ember that can cause a chain reaction in your home, church, community, state or even nation?
The entire Christmas celebration is centered around an ember that is still a raging fire. The ember was a tiny, helpless baby and the fire that is still advancing over two thousand years later is Christianity. Part of the Christmas Story reads "Jesus was a light for revelation" in Luke 2:32. From the moment he came to earth he was a light.
And because that same Spirit lives within you, Christian, you are a light too. But occasionally when that light dims, and we are called to fan the flame. The Christmas Story itself can give us so much insight into fanning the flame. Where Jesus was born for example. We always hear about how many innkeepers turned Mary and Joseph away in Bethlehem, but what about the one guy that said, "I have a barn out back."
Maybe it wasn't ideal, but it was what he had available to the young couple. By opening his barn to them, we celebrate meek and humble beginnings of how Emmanuel, God came to be with us. This December, be the ember by giving of what you have. Open your home or barn to someone and invite them in to share in their blessings.
In the midst of that stinky barn, sat a poor teenage girl far from home with her first-born son. But she didn't focus on her surroundings or her pitiful circumstances. She wasn't complaining to Joseph about dragging her away from her mother when she was about to give birth, no, the scripture says, "But Mary treasured up all these things and pondered them". Luke 2:19.
Mary was looking at the Christ and any inconvenience, frustration and discomfort faded. She just wanted to remember this moment with all it's flaws and imperfections because she knew it was God's plan. Mary was affected by the light of Jesus and her surroundings dimmed in comparison to His light. Allowing Jesus to be that kind of light in your life acts as an ember to others.
Believers when we face conditions and situations that should steal our joy and diminish our hope, but instead we have reason to treasure those moments, that is the light of Christmas. That kind of faith does not go unnoticed by those around you. That is what being the "Ember in December" is all about.
Join me for give-aways, challenges, Bible study, fun, and more on Dirt Road Believer YouTube and Facebook Group and let's PUT THE EMBER IN DECEMBER!