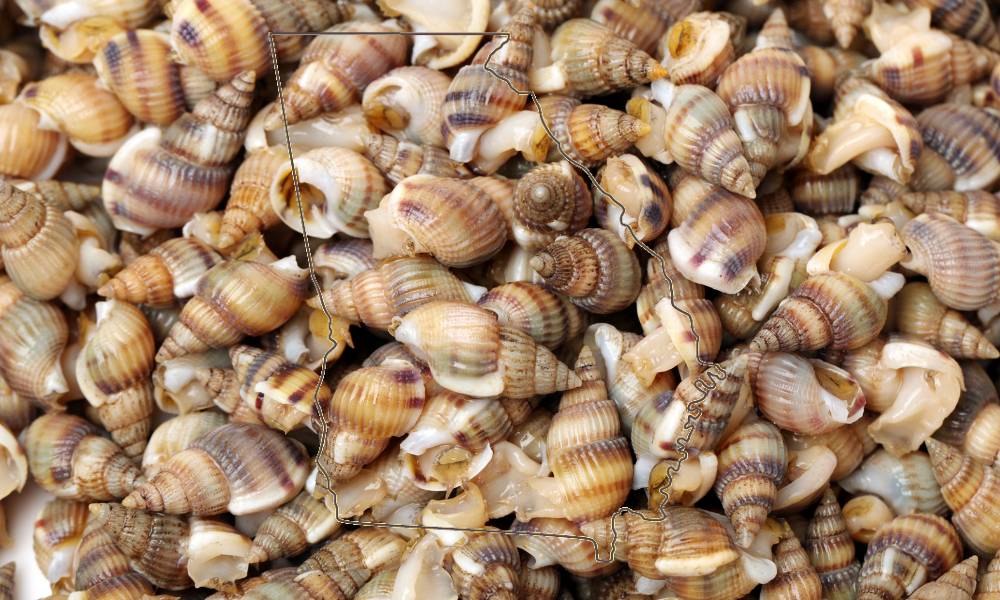 Georgia Department of Natural Resources Commissioner Mark Williams has announced that Georgia's whelk trawl harvest season will open at 6:55 a.m. on Friday, Jan. 1, 2021, and close at 8:05 p.m. on Wednesday, March 31, 2021.

Individuals possessing or fishing for whelk with trawl gear must possess all proper licenses, including a Georgia commercial fishing license with a whelk endorsement, and adhere to all gear regulations for whelk trawls, including the use of minimum 4-inch stretch mesh trawl gear and a certified turtle excluder device (TED).
Whelk fishermen are reminded that a limit of no more than two bushels of blue crabs may be retained at any time on their vessel, regardless of the number of crew aboard.  All retained blue crabs must be of legal size and sponge crabs may not be kept.  Operators of whelk trawling vessels must also maintain and report records of harvested crabs. For more information on regulations associated with the whelk fishery, please call the Coastal Resources Division at 912-264-7218.
Whelk are a sea snail common along Georgia's coast and frequently used as food. They can be found in shallow waters, including bays, beaches and estuaries. The outer shell is gray-white and tan with some dark brown streaks. The inner shell is yellow, orange or red. The darkly colored soft body incudes a head, visceral mass and small foot.
The knobbed whelk has been the state shell of Georgia since 1987.