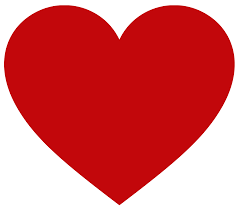 Valentine's Day will be here Thursday and roughly 45% of U.S. adults are single.
But how hard is it to find love? Personal-finance website WalletHub recently released its report on 2019's Best & Worst States for Singles. The site compared 50 states across 28 key indicators of dating-friendliness. The data set ranges from share of single adults to movie costs to nightlife options per capita.
The study found that the top 10 best states included:
Florida
California
Texas
New York
Pennsylvania
Illinois
Ohio
Wisconsin
Massachusetts
Michigan
West Virginia came in dead last.
The Peach state ranked No. 14.
A few other highlights:
*     Louisiana has the highest share of single adults, 53.85 percent, which is 1.3 times higher than in Utah, the state with the lowest at 42.38 percent.
*     California has the most fitness and recreational facilities (per square root of population), 0.6413, which is 8.8 times more than in Hawaii, the state with the fewest at 0.0730.
*     North Dakota has the lowest unemployment rate for the single population, 4.39 percent, which is 3.1 times lower than in Mississippi, the state with the highest at 13.59 percent.
You can read the full study here.