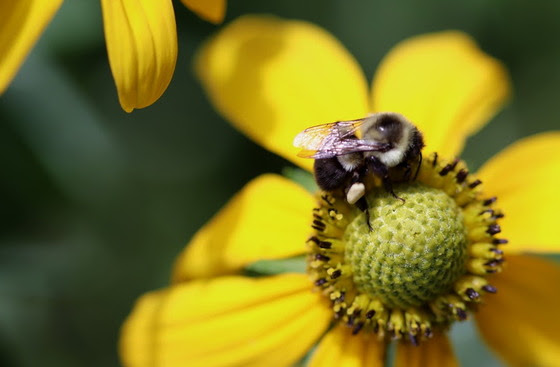 At least 75 percent, maybe more, of the flowering plants on earth receive pollination from insects or animals, with elements like wind assisting others.

You can help researchers better understand the population status of pollinators by taking part in the Great Southeast Pollinator Census on Aug. 18-19, 2023.
The Great Southeast Pollinator Census is a citizen science project created by the University of Georgia (UGA). It is designed so that everyone can participate and make a difference for pollinator conservation.
A pollinator is any creature that helps carry pollen from one flower to another, allowing the plant to become fertilized which then produces fruit, seeds and young plants. Examples of pollinators are bees, butterflies, moths, flies, beetles and other insects. Birds, like hummingbirds, and small mammals even qualify.
Keep the census simple! Visit the UGA Cooperative Extension Service website dedicated to the Great Southeast Pollinator Census at GSEPC.org. The website has helpful videos, brochures, ID info, and downloadable count sheets. You will also report your findings through this website.
Group Guided Census Opportunity: Georgians in Berrien County can take part in a guided pollinator census count on Aug. 18-19 (10 am – 2 pm both days) at the Gaskins Forest Education Center (3359 Moore Sawmill Road, Alapaha GA). This effort will include a brief training at 10 am, but you can drop-in anytime during the event to help count. Registration for this event requested by Mon. Aug. 14 by calling 912-381-2278. Drinks and snacks provided. This event is supported by Georgia DNR Wildlife Resources Division, Gaskins Forest Education Center, Quail Forever, Georgia Native Plant Society (Coastal Plain Chapter) and Monarchs Across Georgia.
For more information about the Great Southeast Pollinator Census, visit GSEPC.org. For more about pollinators, visit GeorgiaWildlife.com/pollinators.