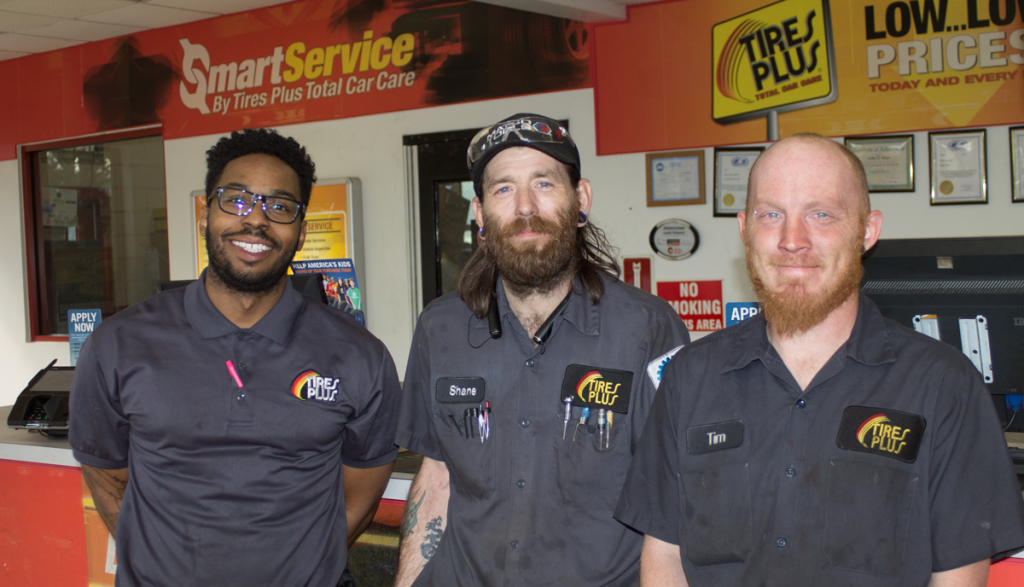 Everything seemed like a normal, busy Saturday afternoon at Tires Plus, located at 662 Thornton Rd in Lithia Springs.  That is until a horrific accident involving nine vehicles occurred right in front of the store.
Staff heard a thunderous boom, then turned to watch a massive pile-up occurring right in their own front lawn. A bucket truck being driven by 29-year-old Kevin Owen crashed into the vehicles stopped at the red light in front of the shop, causing a chain reaction.
As the staff at Tires Plus watched at first one, then quickly thereafter a second and third vehicle burst into flames following the accident, they jumped into action.  Store manager Justin Roberts states mechanic Tim Smith began yelling for people to get away from the vehicles and move down closer to the store. Mechanics Ben Marsh and Shane Waddell then ran toward the flaming vehicles with fire extinguishers in hand.
Waddell and Marsh would quickly go through those extinguishers and grab more from inside.
"We used every fire extinguisher we could possibly find" stated store manager Justin Roberts.
After exhausting the Tires Plus inventory of fire extinguishers, Ben Marsh and Shane Waddell had the fires nearly under control, but one fire continued to attempt to re-ignite.  A driver was trapped in that vehicle, making the situation even more dangerous.
Tim Smith then ran to the Racetrac gas station next door and the KFC next door and borrowed their fire extinguishers as well.
According to the latest available reports from the Douglasville Police Department, one man who was taken to the hospital via Life Flight helicopter is in stable condition after this accident.  Without the brave actions of these men, that may not have been the case.