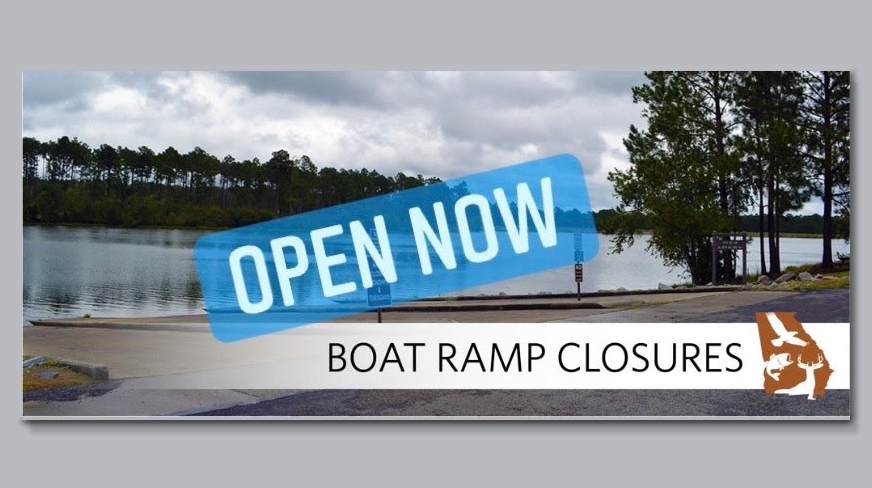 According to Georgia Department of Natural Resources, boat ramps at Savannah River and Lake Oconee/Oconee River have re-opened:

Boaters and Anglers – Boat ramps have re-opened at the following locations:
Savannah River: Baurle Boat Ramp (aka Lock and Dam boat ramp), located on the Savannah River in Richmond County, is now open. It was previously closed due to flooded conditions. 
Oconee River/Lake Oconee: Boat ramps located at Dyar Pasture, Swords and Redlands Recreation Areas have all re-opened, according to the USDA Forest Service. For more about these or other USDA Forest Service areas, visit the USDA Forest Service Recreation Page or call 706-485-7110 (M-F, 8am-12pm; 1-4:30pm).