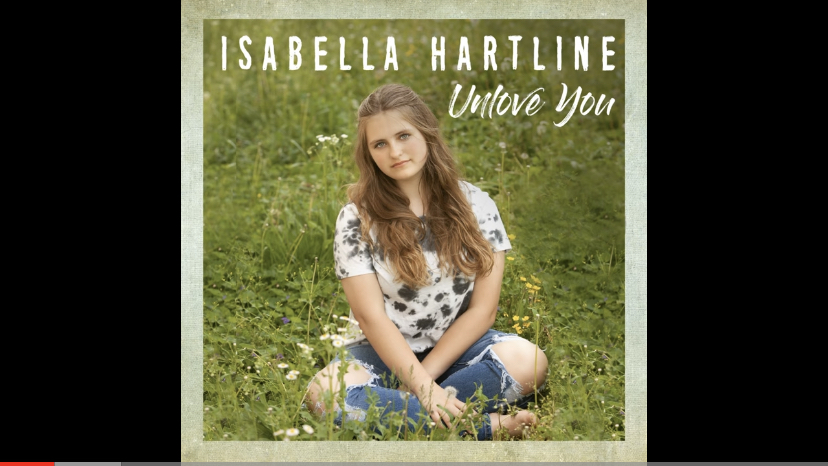 Georgia young country artist Isabella Hartline is back with a new track released this weekend and available on multiple platforms right for fans near and far of the soon-to-be freshman singer-songwriter.

"Unlove You" can be heard on Youtube, Apple Music, Spotify and other platforms readers enjoy finding their favorite tunes, and it provides listeners with a tale of heartache from lost love.
Isabella Hartline is 14 years old and lives in Cedartown, Ga
She has been singing and song writing for two years.
Hartline's career highlights include:
(2020) 1st- song "Love's Still Here" had over 9k views on YT
(2021) "It's just a Country Girl Thing" has over 26k streams on Spotify
2022 NACAMI Female Vocal Artist of the Year age group 13-16