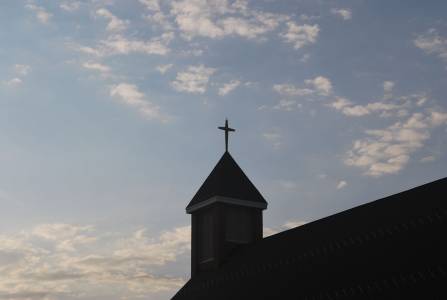 Seventy congregations in Georgia have decided to leave The United Methodist Church due in part to the mainline Protestant denomination's ongoing debate over homosexuality.

The UMC North Georgia Conference announced last Thursday that 70 congregations representing 9% of its churches and 3% of its members have chosen disaffiliation.
The official date of disaffiliation for the churches will be June 30.
It is expected that many if not all of these departing congregations will join the newly created Global Methodist Church, which was launched as a conservative alternative to the UMC.
North East District
Banks, Dawson, Habersham, Hall, Habersham, Hart, Forsyth, Franklin, Jackson, Lumpkin, Madison, Rabun, Stephens, Towns, Union, and White Counties  
Center UMC, Hoschton
Chattahoochee UMC
Coosa UMC, Union County
Dry Pond UMC
Gaines Chapel UMC
North West District 
Bartow, Catoosa, Chattooga, Cherokee, Fannin, Floyd, Gilmer, Gordon, Polk, Murray, Pickens, Walker, and Whitfield Counties
Adairsville UMC
Beech Creek UMC
Chapel Hill UMC
Dawnville UMC
Emerson UMC
Fairview, Dalton UMC
Faith UMC, Cartersville
Finley Chapel UMC
Fishers Chapel UMC
Lawrence Chapel UMC
McCaysville UMC
Metropolitan UMC
Nellie Peters UMC
New Hope UMC, Summerville
Oak Hill UMC, Lyerly
Pine Chapel UMC
Sam Jones Memorial UMC
Smith Chapel UMC, Tunnel Hill
South Broad UMC, Rome
The Way UMC
Tunnel Hill UMC
Central North District
Fulton and Clayton Counties
Ebenezer UMC, Roswell
New Life UMC
Sardis UMC
Central South District
DeKalb, Henry, Newton, and Rockdale Counties
Gaithers UMC
Mansfield UMC
New Hope UMC, Locust Grove
Newborn UMC
Prospect UMC, Covington
Sewell UMC
Starrsville UMC
Central West District
Carroll, Cobb, Douglas, Haralson, and Paulding Counties
Bowdon First UMC
Garrett's Chapel UMC
Union UMC, Waco
Central East District
Barrow, Clarke, Oconee, Gwinnett, and Walton Counties
Bold Springs
Union Chapel
South East District
Baldwin, Columbia, Elbert, Greene, Hancock, Lincoln, McDuffie, Morgan, Oglethorpe, Putnam, Richmond, Taliaferro, Warren, and Wilkes Counties
Concord UMC, Eatonton
Union Chapel UMC
Mt. Zion UMC, Washintgon
Bethel UMC, Wilkes County
Smyrna UMC, Washington
Quest UMC
Norwood UMC
St. Paul UMC, Lincoln Co.
Ruckersville UMC
Bethlehem UMC, Elberton
Middleton UMC
Woodlawn UMC, Elberton
South West District
Butts, Coweta, Fayette, Harris, Heard, Jasper, Lamar, Meriwether, Monroe, Pike, Spalding, Troup, and Upson Counties
Arbor Chapel UMC
Ayres Memorial UMC
Calvary UMC, Shady Dale
Carmel UMC
Franklin UMC
Godfrey UMC
Greenville UMC
Harmony UMC, Franklin
Hillsboro UMC
Hopewell UMC, Whitesville
Manchester UMC
Mt. Gilead UMC, Sharpsburg
New Hope UMC, Monticello
Pleasant Grove UMC, LaGrange
Powell Chapel UMC
Raleigh UMC
Trinity UMC, Durand
https://www.ngumc.org/newsdetail/disaffiliations-16505564