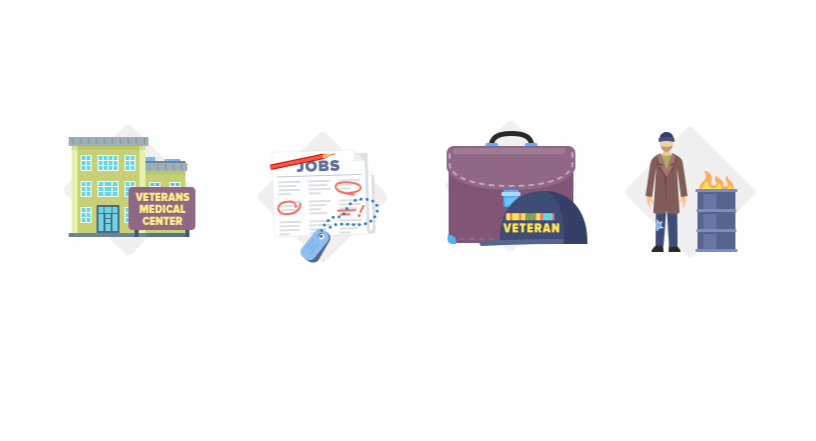 Did you know that the month of May is Military Appreciation Month? We don't just observe Memorial Day, but also Military Spouse Appreciation Day and Armed Forces day. The month is used to honor, recognize, and raise awareness about all aspects of the lives of those in the military – past and present.

Personal finance website WalletHub recently released its report on the 'Best & Worst States for Military Retirees' after comparing all 50 states and the District of Columbia. Data was tabulated across 29 key indicators on retirement-friendliness toward veterans including job opportunities for veterans, housing affordability, quality of VA hospitals and more.
Military retirees often consider the state tax policies, access to medical care, PTSD counseling, and even homelessness when picking a home after their service.
A few highlights from WalletHub's study:
Alaska has the highest share of veterans, 9.21 percent, which is 2.2 times higher than in the District of Columbia, the lowest at 4.23 percent.
South Carolina has the highest share of veteran-owned businesses, 12.38 percent, which is 2.2 times higher than in New York, the lowest at 5.66 percent.
The District of Columbia has the highest share of VA expenditures per number of veterans, $140,226, which is 21.5 times higher than in New Jersey, the lowest at $6,535.
Mississippi has the lowest share of homeless veterans, 0.04 percent, which is 25.5 times lower than in the District of Columbia, the highest at 1.02 percent.
As far as rankings go, Virginia ranked No. 1, followed by Florida, South Carolina, Maryland, and New Hampshire.
At the bottom of the list is the District of Columbia, followed by New York, Vermont, Oregon, and Hawaii, respectively.
The peach state fared fairly well overall, ranking No. 25. More specifically, Georgia ranks 12th for 'economic environment rate,' 17th in the 'quality of life' rank, and, unfortunately, 50th for 'health care' for military retirees.
You can see the rest of the rankings by scrolling over the map below or clicking here.
You can read the full report here.