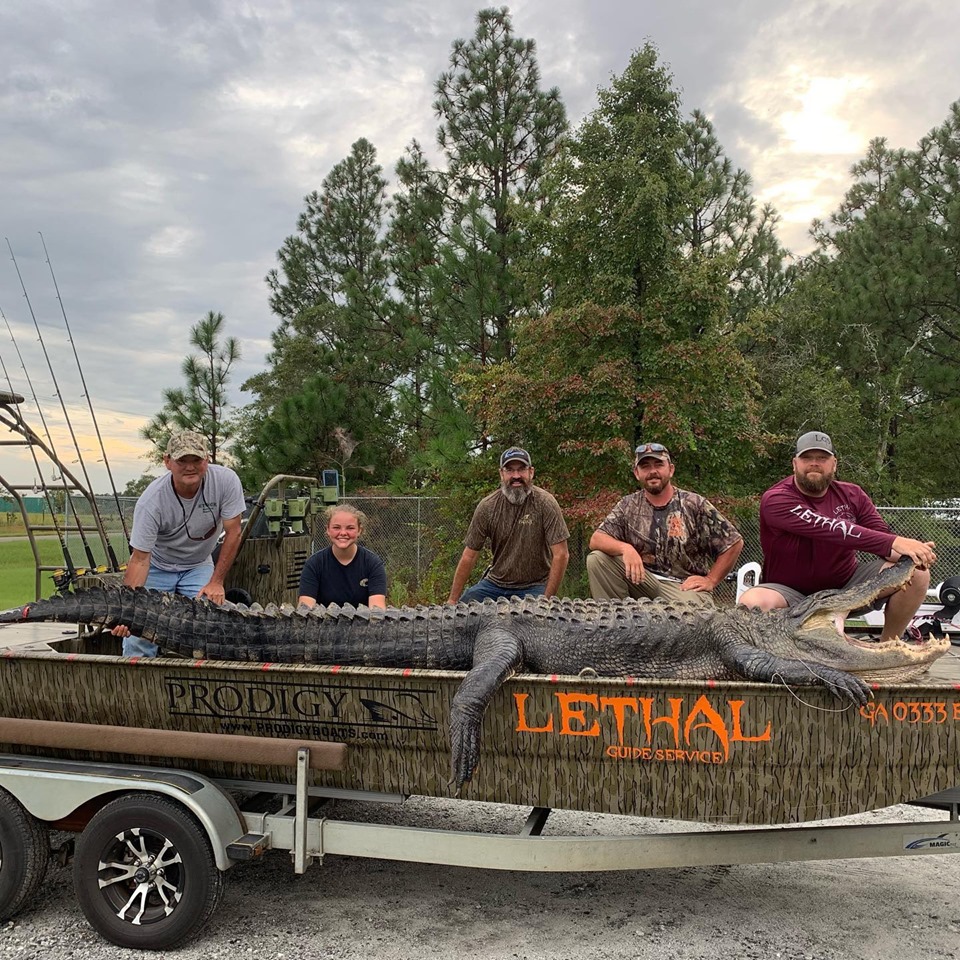 Alligator hunting season in the Peach State isn't even half way through and there's already a new state record for largest alligator ever bagged.

Derrick Snelson nabbed the gator on a Labor Day weekend excursion with Lethal Guide Service on Lake Eufala in Quitman County.
The gator needed five people to reel in, topping 700 pounds and official measurements of 14 feet and 1 3/4 inches. It took more than five hours to reel the alligator into the boat.
Snelson was quoted telling WSBtv, "We'll have it 'life-size' mounted. I guess I'll have to build a house around it. It's going to be a monster laying on the living room floor for a while!"
His catch is the biggest in Georgia and not too far behind some of the larger catches on record elsewhere. A few years ago, an Alabama family landed a 15-foot-long alligator weighing more than 1,000 pounds. The Stokes family was on a hunt with Safari Club International on the Alabama River in Wilcox County. They now hold the world record.
A nearly 14-foot alligator coming in at 900 pounds in Texas in 2016 came close to tipping that Alabama record.
In Mississippi, a 14+ foot alligator weighing over 750 pounds caught by Bryan Burnside holds in the state record.
Georgia's alligator hunting season begins each year in mid-August and continues through early October. A special permit is required and hunters are capped at limit of one. The american alligator spent twenty years on the endangered species list before populations increased to the point that their protected status was downlisted. According to the Georgia Department of Natural Resources, licensed nuisance alligator agent-trappers annually remove about 450 alligators in the state.
You can see more of the photos from the hunt here.