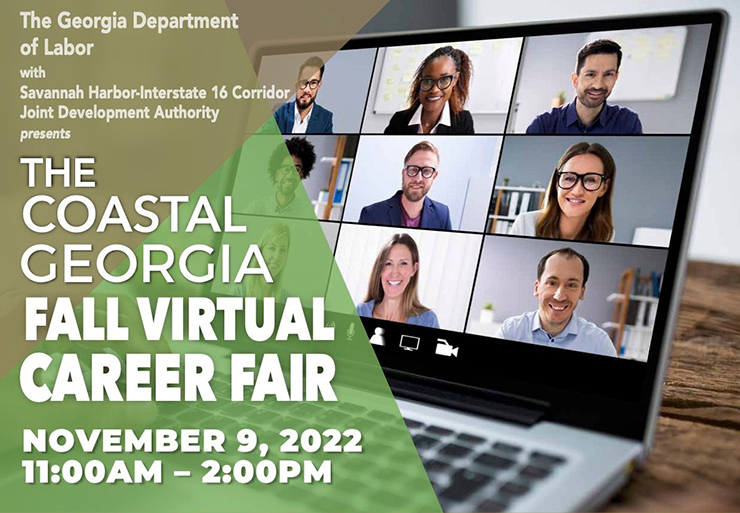 The Georgia Department of Labor will host a multi-employer virtual career fair for the Coastal Georgia region on Wednesday, November 9, 2022, from 11 am until 2 pm. 
Those interested in attending the event can visit https://bit.ly/3URbuqk to view registration information and additional details, including a list of confirmed employers that will be updated regularly.
Job seekers must have an active Employ Georgia account and a completed résumé on file at https://employgeorgia.com/jobseekers/home before registering for the event at https://bit.ly/3URbuqk. Interested job seekers should also register for an Easy Virtual Fair account at https://bit.ly/3dQkzz5 with the email address used for Employ Georgia. Résumés should be uploaded to the Easy Virtual Fair profile for employers to view on the day of the event. Those that already have an "Easy Virtual Fair" account should log in and update their résumé (if needed) on the platform and confirm the email address matches their employgeorgia.com account.
To attend the virtual event, job seekers can check in up to an hour early using the link provided in the reminder email sent the day before the event or visit https://bit.ly/3URbuqk to check in to the event.
To view various Employ Georgia videos that assist in creating an account, résumé building, applying for jobs, and much more, visit https://employgeorgia.com//help-videos-js.htm.