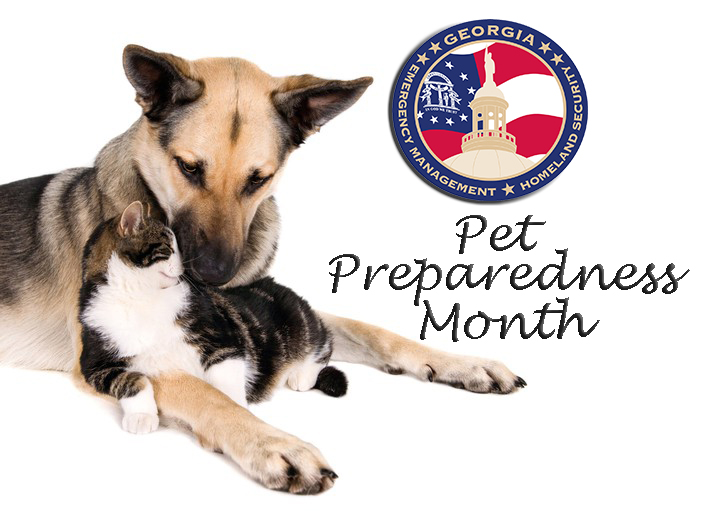 The Georgia Emergency Management and Homeland Security Agency (GEMA/HS), along with local emergency management agencies, are encouraging citizens across the state to prepare their four-legged family members for any natural or man-made disasters that may occur.

"Pets are members of the family too, so it's important for us to think about their safety before, during and after any disaster," said GEMA/HS Director Chris Stallings. "With hurricane season upon us, now is the time to take steps to take to guarantee the safety of all the members of your family."
The following topics will be covered throughout the month:
June 1 – 4: Make a Plan. If you have a plan in place for you and your pets, you will likely encounter less difficulty, stress and worry when you need to make a decision during an emergency.
June 7 – 11: Build a Kit. Just as you do with your family's emergency supply kit, think first about the basics for survival, such as food and water in case you need them. Add a few toys and treats to your kit to help keep your pet calm and content.
June 14 – 18: Tips for large animals. If you have pets such as horses, goats or pigs on your property, be sure to prepare before a disaster.
June 21 – 30: Stay informed. Being prepared and staying informed of current conditions.
For more information on preparing your pets for a disaster, visit gema.georgia.gov/plan-prepare/ready-georgia/make-plan/georgia-pets. Additional preparedness information is also available from your local EMA director.