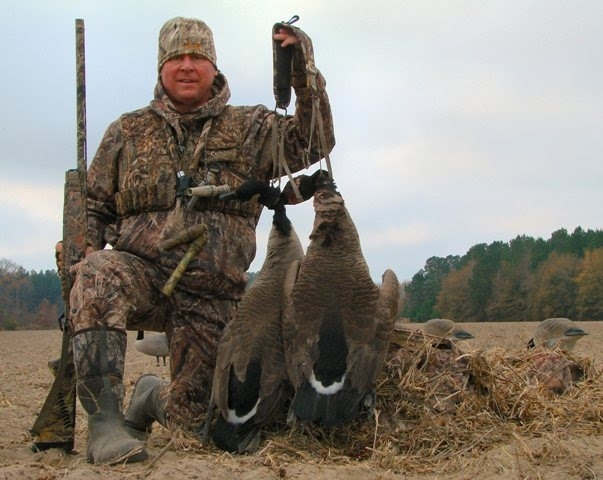 Waterfowl hunters can take advantage of early teal and early Canada goose hunting seasons, according to the Georgia Department of Natural Resources' Wildlife Resources Division.
Early Canada goose season is Sept. 4-26, 2021 with a daily limit of 5 geese, and early teal season is Sept. 11-26, 2021, with a daily limit of 6 teal.
Where do you go to hunt teal or geese? People can hunt at any of the Georgia Wildlife Management Areas (WMA) that are open for small game hunting during the statewide teal and goose seasons, or even at beaver ponds and other natural wetlands (ensure you have permission to hunt any private property). Lakes and reservoirs such as Juliette, Clarks Hill, West Point, and Seminole offer great hunting opportunities for both teal and geese.
"Like other dabbling ducks, teal look for areas with shallow water and lots of vegetation. These fast-flying little ducks are exciting to hunt, and they make great table fare too," said Assistant Chief Tina Johannsen.  "The early goose season is timed to put harvest pressure on the birds that have been here all summer. Small stock ponds in pastures can be productive hunts, as the birds like to loaf or roost on the water and then waddle out to graze on late summer grass and weeds."
Waterfowl hunters need a hunting license, the Georgia migratory bird stamp and the federal duck stamp. All licenses may be purchased at www.GoOutdoorsGeorgia.com.
More information about waterfowl hunting at https://georgiawildlife.com/hunting/waterfowl.