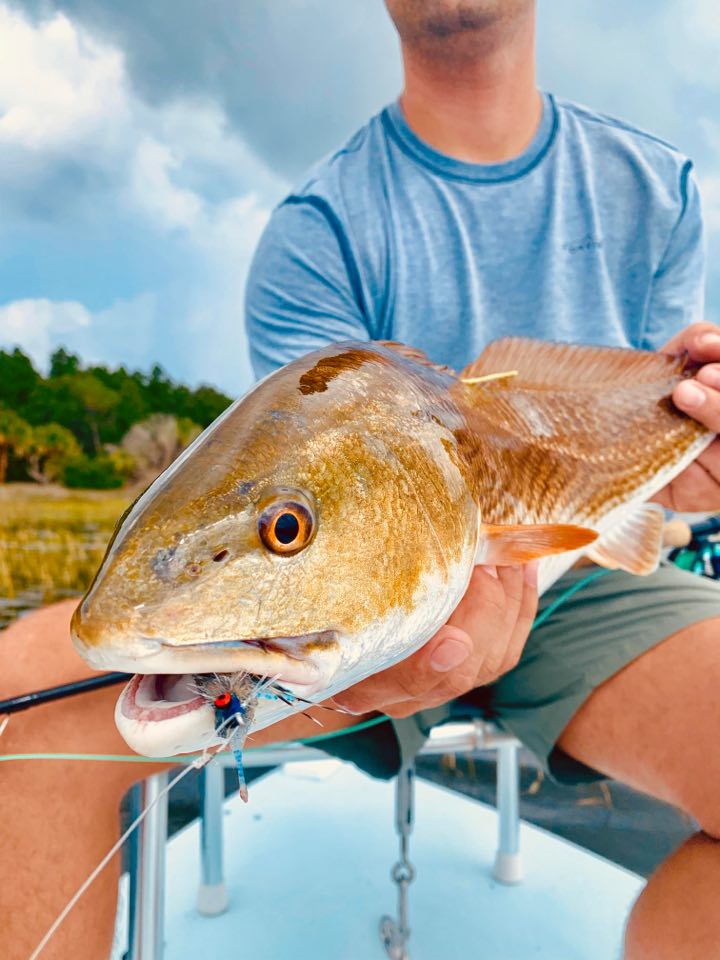 The Georgia Department of Natural Resources (DNR) invites the public to attend two town hall meetings this month to learn and ask questions about the results of a recent saltwater fishing satisfaction survey with a particular focus on the red drum fishery.

The town halls are slated for 6 p.m. Monday, June 6, at Georgia Southern University, Armstrong Center Room 151, 13040 Abercorn St., Savannah, GA 31419 and 6 p.m. Thursday, June 9, at the Brunswick Library, 208 Gloucester St., Brunswick, GA 31520. The meetings will include a presentation on the survey's findings followed by a question-and-answer session with marine biologists and staffers from DNR's Coastal Resources Division (CRD), which commissioned the survey.
The Brunswick meeting will also include virtual access on Zoom for those who cannot attend in person. To access the Zoom meeting using a computer, smartphone, or tablet, use Meeting ID 813 5514 5228 and Passcode 681935. For access by phone, call 929-205-6099 and use the same Meeting ID and Passcode. Virtual attendees can enter the meeting 15 minutes before the 6 p.m. start.
Formally titled the "Georgia Saltwater Anglers' and Captains' Attitudes Toward Saltwater Fishing Issues," the survey included 2,026 responses from recreational saltwater anglers and 107 from saltwater charter captains. The survey sought to determine saltwater anglers' and captains' participation in various types of marine fishing, their satisfaction levels, and their attitudes toward marine fishing regulations. It was last conducted in 2017.
The survey included questions specifically about four species: red drum, spotted seatrout, flounder, and sheepshead.
Seventy-seven percent of saltwater anglers were satisfied with their saltwater fishing in Georgia in 2021, and 64 percent of charter captains were satisfied with inshore and nearshore fishing.
A comparison of the 2017 and 2021 surveys shows a slight decrease in angler satisfaction related to red drum, and as a result of the recent satisfaction survey, CRD is considering regulation changes for red drum.
The results of the survey are available for down by clicking here. The two upcoming town hall meetings will feature an in-depth look at the survey and CRD encourages the public to attend and learn more.
Anyone with questions about the survey can contact CRD's public information officer, Tyler Jones, at 912-262-3140 or tyler.jones@dnr.ga.gov.