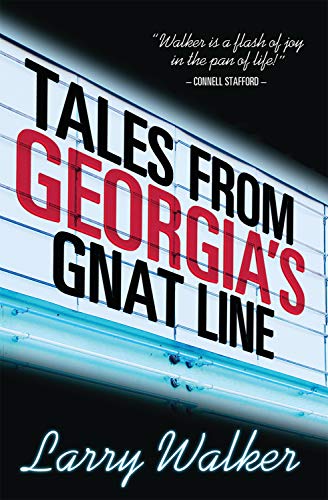 One former member of the Georgia General Assembly has penned a book on stories and experiences in the peach state – specifically the infamous gnat line.
Perry Republican Larry Walker, who has served in the Georgia legislature for more than 30 years, released his book published by Mercer Press last month.
From the book description:
TALES FROM GEORGIA'S GNAT LINE is about the South—the Deep South; Larry Walker's part of the world. It's about good people, and some not so good. It's about a part of the United States that was, and is, somewhat different from the rest. And it's about cotton, because in many ways cotton caused Southerners to do some of the things that otherwise good people would not have done. It's never been easy to be a Southerner, black or white. But it's worth holding on to, and we must. Walker promises to do his part. He uses "y'all" and does it often. It's not just the way he speaks, but the way he thinks, y'all means everyone. Yes, the road is long and narrow. It's wider down in the South than it used to be, and it is getting wider all the time, but there have been recent problems which will need to be addressed. We can't afford to fight the Civil War again–either here in the South or elsewhere in this country. This book is about the South of the past, the present, and, if read carefully, of the future.
The reviews of the book include commendations from former Governor Nathan Deal and Agriculture Commissioner Gary Black.
Walker is no stranger to southern culture, though. Among his claims to fame as a lawmaker was his push to make Ray Charles', "Georgia On My Mind" the official state song.
You can listen to the interview about the book here.