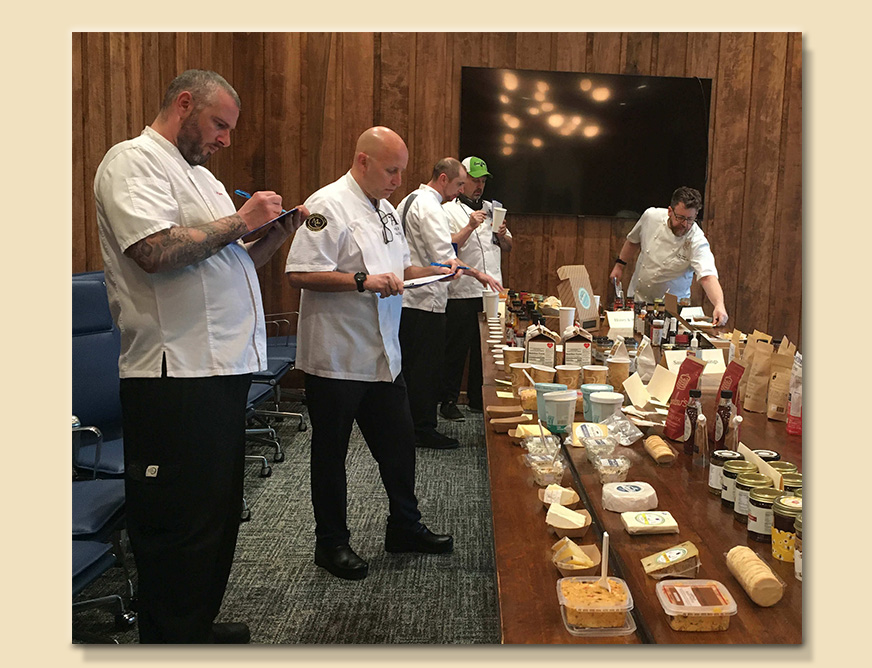 The University of Georgia's annual food product contest Flavor of Georgia will have its final round for this year's contest on April 21. The competition began with 148 and is down to 32 finalists. There are a variety of products within the 11 competition categories, which include barbecue sauces, beverages, condiments/salsas, confections, dairy and related products, honey and related products, jams/jellies, meat/seafood, miscellaneous, sauces/seasonings, and snack foods.

Judges have selected 32 finalists to compete in the second and final round of the University of Georgia College of Agricultural and Environmental Sciences' annual Flavor of Georgia food product contest. Narrowed from a field of 148 products, the finalists will compete on April 21 at The Classic Center in Athens with an award ceremony to follow.
The contest is the state's proving ground for small, start-up food companies as well as established brands looking for recognition or new markets. This year's finalists represent all corners of the state and the best of Georgia's diverse culinary heritage.
"The Flavor of Georgia competition is an opportunity for the Department of Food Science and Technology (FST) to make an impact with companies and individuals who are developing new products and new businesses — ultimately, these new products and businesses benefit not only those who are directly involved in them but also those who buy the products they sell," said FST Department Head and Professor Manpreet Singh. "With a wealth of resources at their disposal through FST on the Athens and Griffin campuses, Flavor of Georgia competitors are able to develop flavorful, marketable and profitable products for consumers."
Judges for the final round of the contest will include food brokers, grocery buyers and other food product experts. Entries are evaluated by category based on their Georgia theme, commercial appeal, taste, innovation and market potential. Contestants will provide samples to judges while pitching their products in a three-minute presentation. Winners will be named for each category, the overall grand prize and a people's choice award, which will be chosen by event attendees.
Read more and see the finalists from around the state HERE.