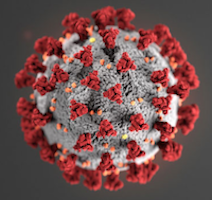 Governor Brian P. Kemp announced Friday that more than 300,000 COVID-19 tests have been completed and reported to the Georgia Department of Public Health.
Kemp's office said a total of 301,874 COVID-19 tests have been recorded. As the state continues to ramp up testing, the number of positive cases will continue to rise; however, with more than 300,000 tests reported to the state, the percent of positive cases in Georgia continues to decrease, Kemp's office said.
"Every day, we are moving the needle on testing," Governor Kemp said in a news release. "With more than 100 active sites across the state, health professionals are out on the front lines collecting samples and ensuring that all Georgians continue to have access to COVID-19 testing. We are proud of the progress that we have made, but we cannot slow down. Our team will continue to work around the clock to ramp up testing and ensure that we continue the process of reopening our state safely."
The state increased its reported tests from 200,000 to 300,000 in a matter of ten days, with more than 200,000 tests reported on Tuesday, May 5. As of Friday, Georgia has tested 2.85 percent of its total population. The state will continue to increase testing to remain on track in the months ahead, the office said.
The White House announced Wednesday that Georgia will receive over $260 million in federal funding to increase testing capacity in the state.
"Testing is a critical element of our phased approach to get America back to work," Senator David Perdue said in a news release."This CARES Act funding will allow Georgia to expand its testing capacity and test as many people as possible, even asymptomatic individuals. As we continue to gradually reopen the economy, we must ensure our healthcare system has the testing capabilities and resources necessary to identify and contain COVID-19."
The funding, to be awarded by the Department of Health and Human Services, was authorized through the Paycheck Protection Program and Health Care Enhancement Act, commonly known as CARES Act 3.5.
The Federal Government will be sending approximately 12 million swabs to States over the course of May to supplement private sector resources. More than 9 million tests have now been completed in the United States – by far the most in the world.
The daily status report for COVID-19 in Georgia is available on DPH's website, where Georgians can find data regarding tests reported, positive cases, reported deaths, hospitalizations, and more. For more information on active testing sites across Georgia and how to schedule an appointment, click here.