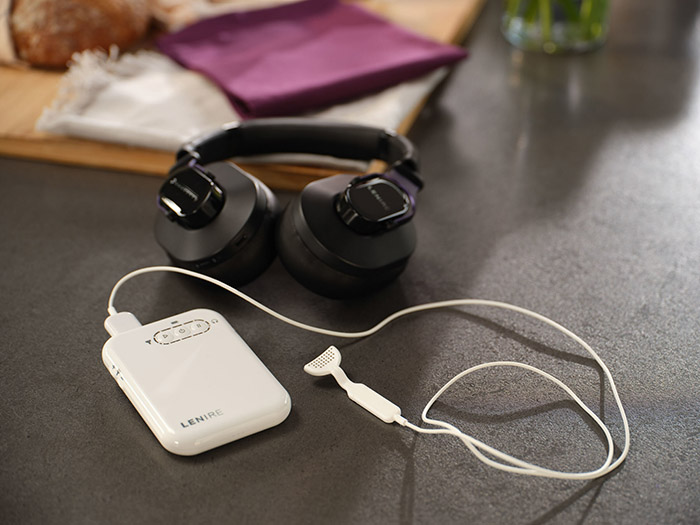 Peachtree Hearing, Georgia's renowned audiology clinic, announced its exclusive status as the sole provider of the advanced Lenire tinnitus treatment in the state. This new partnership aims to bring relief and a clinically proven treatment option to countless individuals across Georgia suffering from tinnitus.

Clinically tested and backed by large-scale trials, the Lenire device offers a cutting-edge solution to those plagued by tinnitus. Tinnitus, the perception of sound without an external source, impacts over 1.2 billion people worldwide. Peachtree Hearing's commitment to offering the best available solutions has led them to the Lenire device – an advanced treatment which combines custom audio with mild tongue pulses, stimulating the brain and offering significant relief from the effects of tinnitus.
"Being the sole provider of the Lenire tinnitus treatment in Georgia solidifies our mission to always provide the latest, research-supported treatments to our patients," said Melissa Wikoff, Au.D., the Director of Audiology at Peachtree Hearing. Dr. Wikoff is also American Balance Association certified and sits on the board of directors at the American Tinnitus Association. "Our team is excited about the potential this offers, and we look forward to helping even more patients in the southeast to achieve a better quality of life free from the relentless disruptions of tinnitus."
Lenire's unique bimodal neuromodulation treatment has shown in trials that nearly 80% of participants experienced a meaningful reduction in tinnitus severity over a 12-week study. It's these promising results that Peachtree Hearing wishes to bring to its patients.
With this exclusive partnership, Peachtree Hearing continues its legacy of pioneering innovative treatments in Georgia. The audiology clinic encourages those affected by tinnitus to reach out and explore this new solution. Supported by some of the world's leading tinnitus and neuroscience researchers, Lenire is poised to set new standards in tinnitus treatment.
For more information or to schedule a consultation, visit www.peachtreehearing.com or contact 470-485-4327.
---
SOURCE Peachtree Hearing