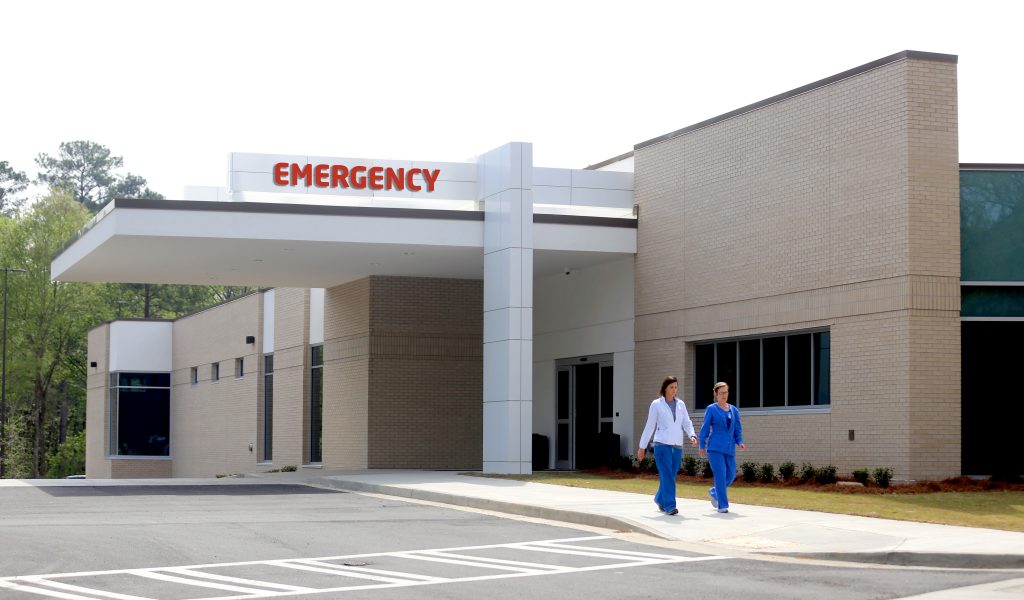 None of Georgia's hospitals outside of metro areas made the most recent Top 15 list, according to U.S. News' 'Best Regional Hospitals' list.

Of the 175 hospitals across the Peach State, just 14 met standards for the news organizations analytical list.
Hospitals across Georgia were assessed on 16 specialty areas. In 12, ranking is determined mostly by data: cancer, cardiology & heart surgery, diabetes & endocrinology, ear, nose & throat, gastroenterology & GI surgery, geriatrics, gynecology, nephrology, neurology & neurosurgery, orthopedics, pulmonology, and urology. In the remaining four specialties (ophthalmology, psychiatry, rehabilitation and rheumatology), ranking is determined entirely by reputation, based on responses from three years of surveys of physician specialists, according to U.S. News.
The organization also reports that rankings are based on objective data like death rates for particularly challenging patients, on patient safety and on other measures of performance that can be assessed numerically. Annual reputational survey of specialized physicians are also considered.
Additionally, in the 2018-19 rankings, a hospital qualified for consideration in the data-driven specialties if "it satisfied any of four criteria: 1) it was a teaching hospital, or 2) it was affiliated with a medical school, or 3) it had at least 200 beds set up and staffed, or 4) it had at least 100 beds and offers at least four out of eight advanced technologies associated with high-quality care, such as a PET/CT scanner and certain precision radiation therapies."
In 2018, 2,264 hospitals, just under half of the total number in the initial pool, met one of the four standards.
The top 14 are:
Emory University Hospital – Atlanta
Emory St. Josephs – Atlanta
Northeast Georgia Medical Center – Gainesville
Piedmont Atlanta Hospital – Atlanta
WellStar Kennestone Hospital – Kennesaw
University Hospital – Augusta
Gwinnett Medical Center – Lawrenceville
Northside Hospital – Forsyth — Cumming
Piedmont Athens Regional Medical – Athens
Emory University Midtown – Atlanta
Memorial Health – Savannah
Navicent Health Medical Center – Macon
Northside Hospital – Atlanta
St Joseph's Hospital – Savannah