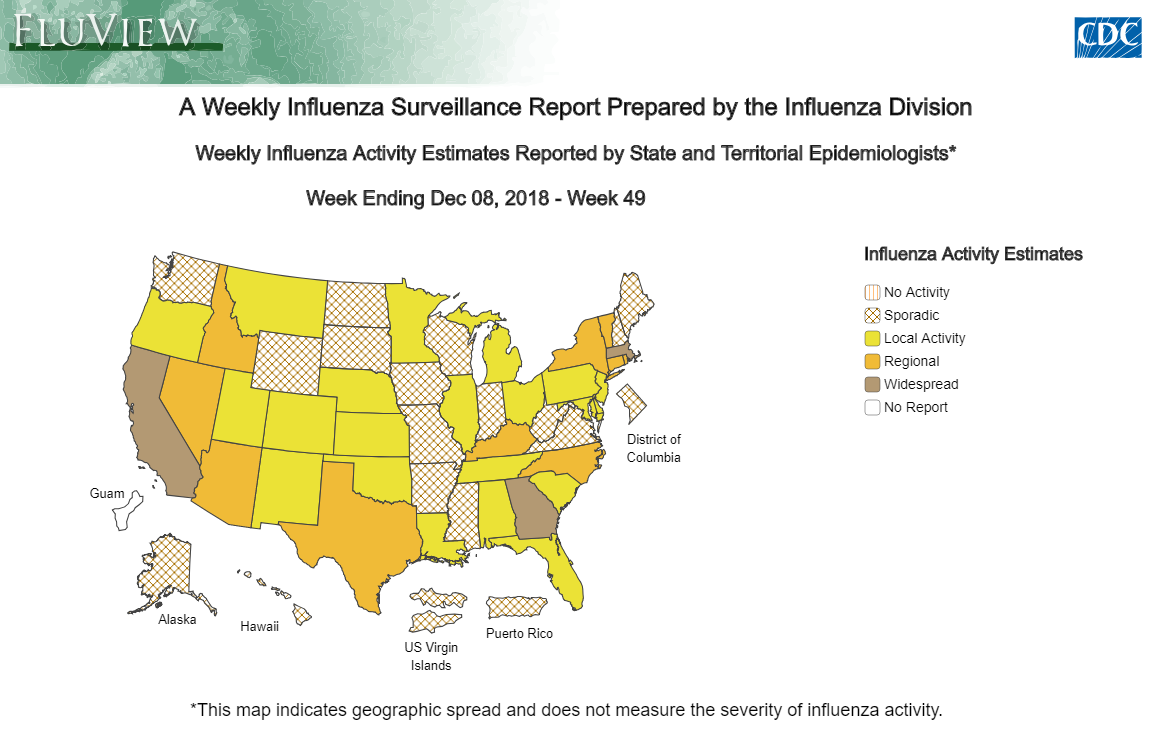 Flu deaths continue to rise, four known flu deaths in the state at this time
The number of known flu deaths in the state of Georgia has doubled since last week, bringing the total number to four for the season in Peach State.
The Georgia Department of Health confirmed the claims, noting that as of last week, only two deaths has been reported in Georgia. Three of the persons who died from the flu in 2018 were over the age of 65, while one was a child between the age of 5 to 17.
The Center for Disease Control and Prevention says the four count death rate is higher than this time last year.
While the flu is taking hold across the country, Georgia is one of three states that has 'widespread flu activity' according to a map posted by the CDC.
Flu season begins in the fall but peaks in February, according to the CDC. 150 people died during flu season last year.