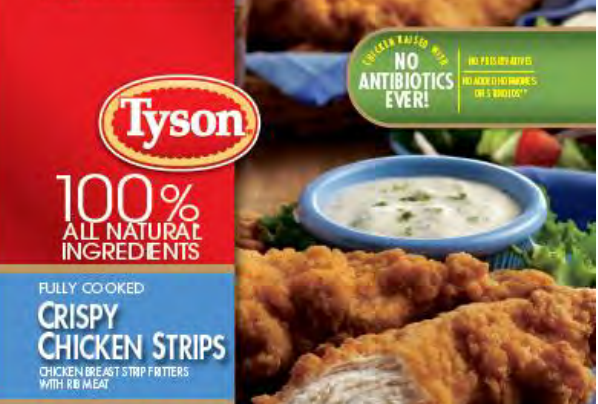 Tyson Foods is recalling nearly 12 million pounds of chicken strips.
The company says the frozen chicken strip products may contain pieces of metal.
The U.S. Department of Agriculture's Food Safety and Inspection Service said Saturday that at least six complaints have been filed with regard to metal in the chicken strips. Three of those were injured.
The recall includes all 50 states and includes several products including frozen, pre-cooked chicken strips produced between Oct. 1, 2018, and March 8, 2019, with "use by" dates of Oct. 1, 2019, through March 7, 2020. The products also include the number "P-7221″ on the back of the package.
Consumers who have purchased these products are urged not to consume them. These products should be thrown away or returned to the place of purchase.
USDA labeled the product risk "high" and "Class I" defined as "a health hazard situation where there is a reasonable probability that the use of the product will cause serious, adverse health consequences or death."