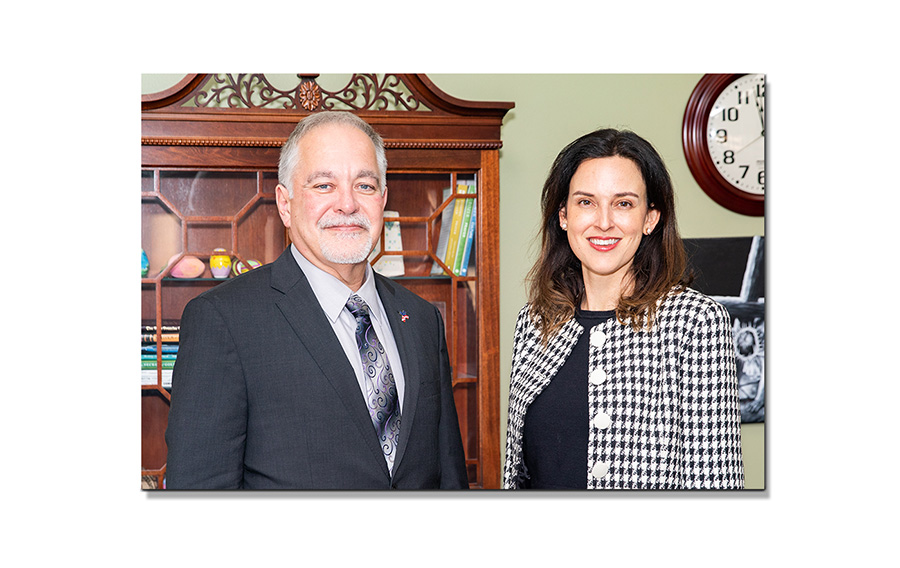 Op-Ed from State School Superintendent Richard Woods and 2024 Georgia Teacher of the Year Christy Todd:

Every day, more than 1.7 million Georgia children enter a public-school classroom. The quality of the education they receive there matters, first and foremost, to their own futures – but it also affects the trajectory of our entire state.
Georgia needs well-educated citizens – graduates who can contribute to the workforce, participate in civic life, and navigate the challenges of the 21st century. To make this possible, we must continue to invest in our K-12 public schools.
As Georgia's State School Superintendent and state Teacher of the Year, we are calling for continued investments in education to keep teacher salaries competitive, provide property tax relief for families, and modernize the K-12 funding formula. 
 
Ensure Georgians who are called to teach can answer the call
The most important thing we can do to improve the quality of K-12 education in our state is recruit our best and brightest to become teachers – and make it viable for them to stay.
In the 2020, 2023, and 2024 fiscal years, Governor Kemp and the Georgia General Assembly provided raises for Georgia's teachers, securing a total increase of $7,000 in that period. We are deeply grateful for these increases, which recognize the education level, commitment, and professionalism we expect of our teachers. 
We are calling for an additional increase of $3,000, for a total raise of $10,000 for Georgia teachers and certified staff since 2019. In the immediate future, increasing base pay will ensure that those who are called to teach can answer that call and enter the profession.
In the longer term, we also advocate for expanding step increases on the teacher salary scale. As it currently stands, teachers stop receiving salary increases based on experience after 21 years in the classroom – meaning they are not recognized for continued longevity and expertise for nearly a third of their careers. 
Finally, we must recognize the efforts of all those who support students, and work to increase pay for our paraprofessionals, school nurses, school counselors, school nutrition staff, custodial and maintenance teams, bus drivers, and other education support professionals. We recommend establishing a study committee on the compensation of education support professionals and moving toward more competitive salaries for these essential members of our education family. 
For ten years running, Georgia has been named the number-one state to do business – a testament to the leadership in the Governor's Office and General Assembly. These efforts will place us on the path to becoming the number-one state to teach, as well – and that's to the benefit of Georgia's students.
 
Provide continued property tax relief to families – without eroding local funding for schools
Families in Georgia and across the nation continue to face rising costs – and rising home valuations that show up on their property tax bills. 
In 2023, Governor Kemp signed House Bill 18, which provided a one-time, state-funded property tax relief grant to all Georgia homeowners. As both home valuations and the overall cost of living continue to increase, we encourage the Governor and General Assembly to provide another year of property tax relief for Georgians. 
This would be a crucial step to directly support Georgia families – while not eroding a critical stream of funding for local schools.
 
Providing a 21st-century education for the 21st-century workforce
Georgia funds its schools based on the Quality Basic Education (QBE) formula, which was first adopted in 1985. Georgia's children deserve – and Georgians expect – a 21st-century education for our students. A 1985 education is no longer sufficient to prepare students for their lives after high school.
Governor Kemp and the General Assembly recognize this and have worked in recent years to modernize the formula, including increasing funds for school counselors and providing grants for school safety and security. These targeted improvements are strong steps to ensure students are prepared for the workplace – and the world – of the future.
We advocate for two additional changes to QBE: modernized funding for school transportation, and recognizing the impact of poverty in the formula.
The funding provided for transportation in the current formula is not equal to the present-day costs of buses and fuel – which presents particular strain for rural school districts. These districts are covering large territories to transport students, and transportation accounts for a sizable portion of their overall budgets. 
Recognizing poverty in the QBE formula would ensure school districts are equipped to meet the greater needs of economically disadvantaged students. (While schools receive federal Title I funds to support these students, they can only supplement and not supplant the state and local districts' funding responsibilities, and come with strict requirements and restrictions.)
We are confident recognizing poverty in Georgia's formula would have a measurable impact on student success: all but six other states do the same, including every top-performing state on the National Assessment of Educational Progress, known as NAEP or the "Nation's Report Card."
Georgia has weathered the economic storms of the last several years well, thanks to responsible financial management from the Governor's Office and the General Assembly. We should build on the results of this good governance and continue investing in education – and, as a result, in our future.