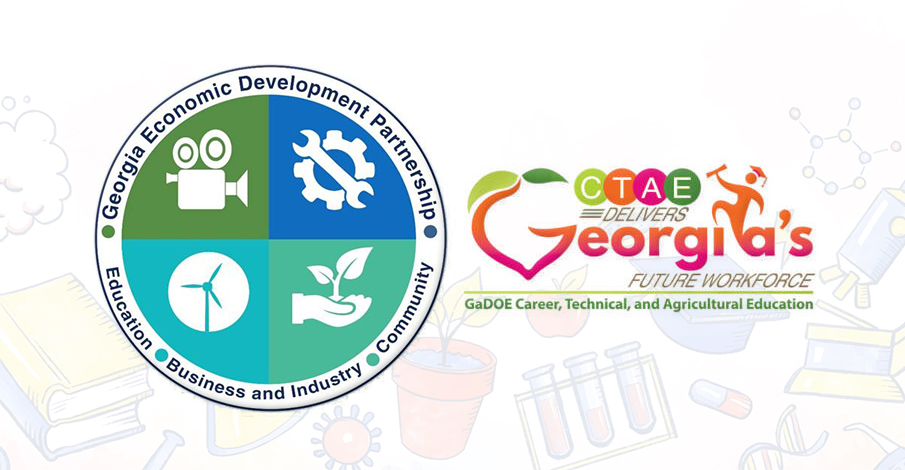 The Georgia Department of Education, in partnership with the Georgia Economic Developers Association (GEDA) and Georgia Power, selected six school districts to receive Economic Development Partnership (EDP) designation for FY 22, announced State School Superintendent Richard Woods.  
The Economic Development Partnership designation recognizes districts participating in the EDP certification process. It prepares them to adopt best practices and behaviors that support economic development, strengthen their programs, and align education with vital regional industries.
This year's Economic Development Partnership designated districts are:
Barrow County School System
Bulloch County Schools
Fannin County School System
Floyd County Schools
Hall County Schools
Savannah-Chatham County Public School System
EDP elevates the capability of school systems to fulfill their role as an essential part of the community in business recruitment. Additionally, school districts are recognized as a catalyst for talent development in the community through an expansion of efforts and collaboration. The EDP program promotes increased Work-Based Learning and Youth Apprenticeship opportunities, local business and industry exposure, and career-relevant classroom content for students.
"Economic Development Partnership designation signifies these districts are engaged in close collaboration with local businesses, industries, trade associations, postsecondary partners, and GaDOE to continually develop new pathways and courses to expand opportunities for all Georgia students and prepare them for successful futures," said Superintendent Woods. "GaDOE's Office of Career, Technical, and Agricultural Education is committed to working closely with school districts to ensure we are educating Georgia's future workforce and providing Georgia students with experiences that prepare them for workplace success."
"I am proud of these six districts for earning the EDP designation and for their efforts in ensuring that our CTAE programs contribute to the economic and workforce development efforts of their community and our state," GaDOE CTAE Director Dr. Barbara Wall said. "Over the last year, district CTAE leadership and stakeholders worked closely with our EDP team, including a series of virtual meetings, a site visit, and required documentation submission. This designation certifies that CTAE programs in their community are at the center of workforce development by creating career-related opportunities for students through high-level stakeholder engagement practices. CTAE will continue to do our part in ensuring Georgia remains the number one state for doing business."
Each will receive the official award during a ceremony at the annual fall GEDA conference in September. ​