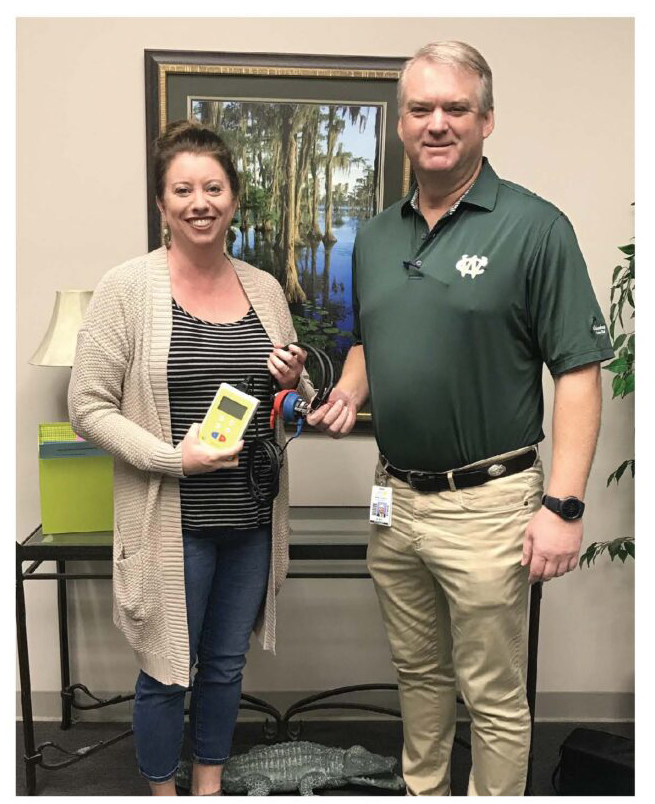 Share Health Southeast Georgia announced recently that they donated two audiometers to Ware County Schools and three to Action Pact as part of their Board of Directors' Community Projects.
The Share Health Board selected two projects on which to focus discretionary funding, one of which was to fulfill a need for audiometers at Ware County Schools and Action Pact.
The EarScan ES3M Manual Audiometers will provide schools with the ability to conduct on-site hearing screenings of children. East Georgia Healthcare Center (EGHC), a Share Health partner, with provide staff with instruction on using the audiometers.
"The Share Health Board of Directors is pleased to be able to provide these audiometers to Ware County youth. Share Health hopes that these devices will be useful in the early identification of hearing problems among southeast Georgia's youngest residents!"
"Share Health is dedicated to improving the health of all generations in our 16-county community. Share Health Southeast Georgia was established in September of 2015 to build our region's capacity to address the unmet health care of Southeast Georgia residents. Share Health is currently working with partners in three southeast Georgia counties to address locally identified health needs through community-driven initiatives."