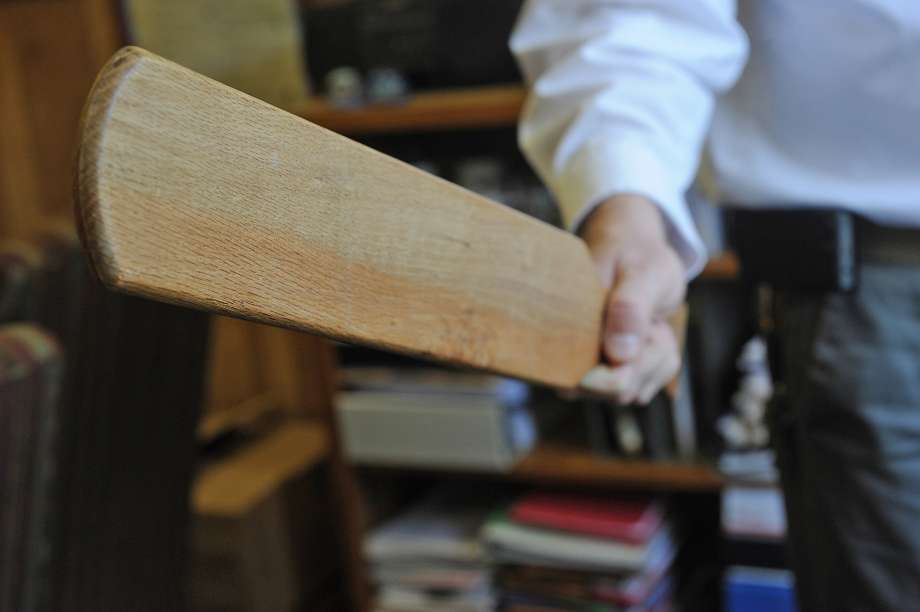 A school in Georgia is getting attention across the state and southeast for its new paddling policy.
Georgia School for Innovation and Classics, a state-approved charter school, told parents in a letter just after the start of school year that they could opt-in to give permission for children to be paddled as a disciplinary measure. Local news station WRDW reported that roughly 100 parents have returned the forms and about 1/3 of them included the opt-in.
"In this school, we take discipline very seriously," Jody Boulineau, Superintendent of GSIC, told WRDW. "There was a time where corporal punishment was kind of the norm in school and you didn't have the problems that you have."
The form specifically says:  a student will be taken into an office behind closed doors. The student will place their hands on their knees or piece of furniture and will be struck on the buttocks with a paddle.The school system is limited to 'three licks.'
If parents opt out of paddling, they have to agree to up to 5 days of suspension.
Paddling in schools is legal in Georgia and 19 other states but it's rare for a school to have a policy for it.