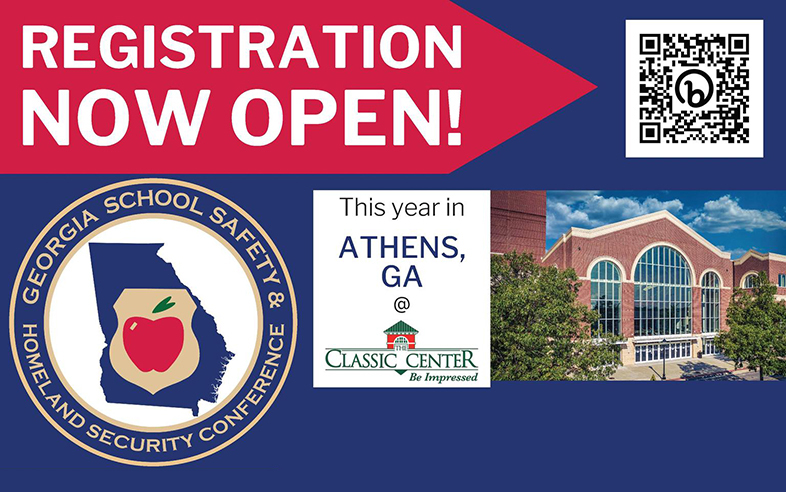 The Georgia Emergency Management and Homeland Security Agency, in partnership with the Georgia Department of Education, is hosting the 2023 Georgia School Safety & Homeland Security Conference on June 19-21, at The Classic Center in Athens, Ga. The Georgia School Safety and Homeland Security Conference is the state's premiere and longest-running conference for school safety.
"This conference is an important and vital resource to help keep our schools and communities safe," said GEMA/HS Interim Deputy Director Tod Keys. "It also provides an opportunity for education officials to learn more about how they can prepare, prevent and respond to emergencies in schools."
Focusing on school safety is one of the issues Governor Kemp tackled upon taking office in 2019 and he addressed participants at the 2022 Georgia School Safety and Homeland Security Conference.
"Ensuring our students can learn and grow in a safe environment is one of our greatest responsibilities as Georgia's leaders," said Governor Kemp. "In recent years, we have increased resources and training for schools to ensure they are prepared to respond to any and all circumstances. This event is another important step towards achieving that goal."
The Georgia School Safety and Homeland Security Conference started in 2009, and has since grown to a three-day event with over 700 participants learning first-hand experience from the state's education and public safety personnel.
"We have three full days of subject matter experts teaching topics from communications in emergency situations, case studies from prior incidents, behavioral threat assessment training and critical incident management training," said Keys.
The conference adds important Homeland Security learning opportunities to this year's lineup, such as gang awareness and cyber security. The 2023 Georgia School Safety and Homeland Security Conference is the only learning opportunity in the state to offer this type of expertise.
Registration is open to teachers, school administration officials, school counselors, school resource officers, public safety personnel, law enforcement and emergency management personnel. There is a $150 registration fee, and each attendee must register individually. Online registration information for attendees can be found at www.gaschoolsafety.com. For more information about GEMA/HS's involvement in school safety, visit gema.georgia.gov/what-we-do/school-safety.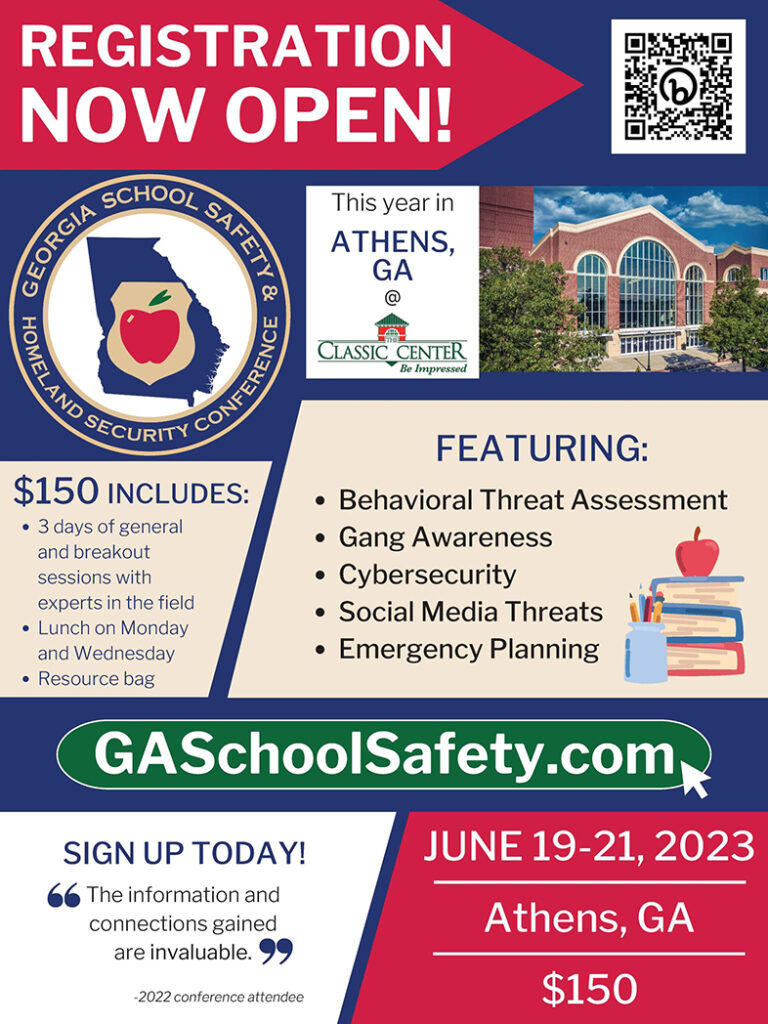 ---