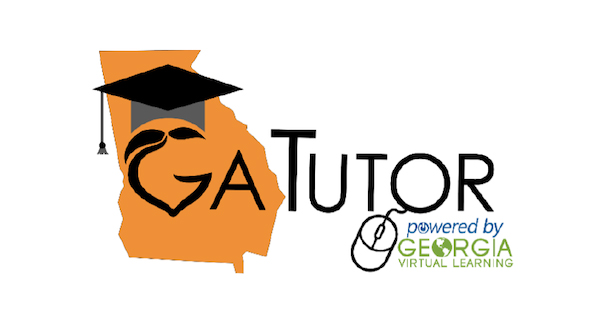 New partnerships with Georgia Reading Corps/Math Corps and Georgia Virtual Learning GaTutor program will provide free access to tutoring for up to 65,000 students

The Georgia Department of Education is offering new tutoring resources to students in grades K-12 during the 2023-2024 school year, as part of its overall strategy to continue addressing lost learning opportunities.
Tutoring in grades K-8 will be provided through a partnership with the AmeriCorps tutoring programs Reading Corps and Math Corps. Trained tutors will be placed at select schools to deliver evidence-based tutoring.
In grades 9-12, GaDOE will launch the GaTutor program, available through Georgia Virtual Learning.
"We are committed to investing in our state's academic recovery and addressing lost learning opportunities as a result of the pandemic, by providing direct academic interventions to our students," State School Superintendent Richard Woods. "We know it is possible for our students to regain lost ground and will continue to make investments as a state to ensure they do so. I wish to thank the Georgia General Assembly, AmeriCorps, and our Georgia Virtual Learning staff for their partnership in this effort to extend targeted, high-quality tutoring services to students throughout the state."
 
About Math and Reading Tutoring through AmeriCorps Ampact
Using a combination of state funds appropriated by the General Assembly and federal funds, GaDOE will partner with AmeriCorps' Math Corps and Reading Corps programs to provide tutoring for up to 5,000 students in grades K-8.
GaDOE's School and District Improvement and Teaching and Learning teams have worked with Reading Corps/Math Corps to identify schools for tutor placement. Superintendents in identified districts have been contacted with additional information and have the opportunity to sign up at no cost to their districts.
"Tutors use proven research strategies to strengthen foundational skills in literacy and mathematics," said Shawonna Coleman, Ed.D., Executive Director of Georgia Reading/Math Corps. "With support from a tutor, students make incredible growth and it's exciting to partner with GaDOE to address learning loss across the state."
 
About the GaTutor Program
Beginning with the 2023-2024 school year, the GaTutor program will be available through Georgia Virtual Learning. GaDOE is hiring 100 Georgia-certified teachers to serve as tutors for the program, which will be available in all Georgia Milestones End of Course (EOC) subjects and free to public high-school students. GaTutor is prepared to provide approximately 60,000 individual tutoring sessions this school year.
"We believe that every student deserves the opportunity to excel, regardless of the challenges they've faced," GaDOE Director of Virtual Learning Amanda Williamson said. "With our new online tutoring program, we are committed to not only addressing lost learning opportunities but also igniting a renewed passion for learning. By providing personalized support and a dynamic virtual classroom experience, we are paving the way for students in grades 9-12 to unlock their full potential and embrace a brighter academic future."
Parents, families, and school districts interested in learning more about the program may click here.