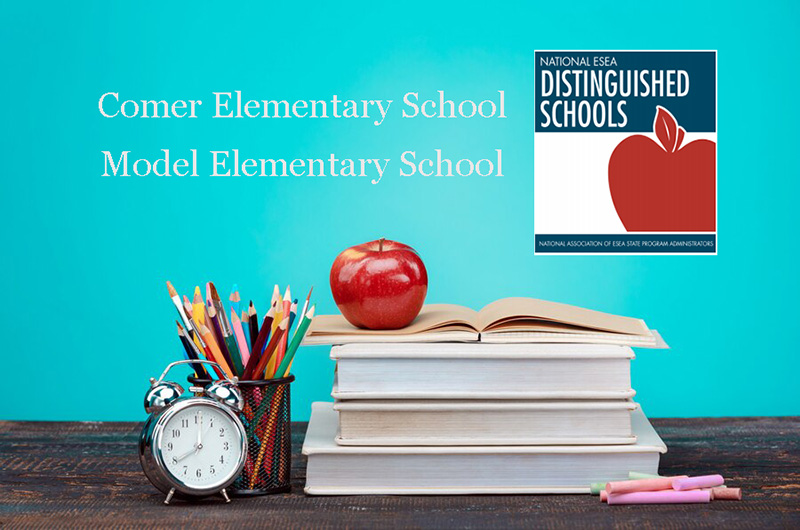 Two Georgia public schools – Comer Elementary School in Madison County and Model Elementary School in Floyd County – have been recognized as 2022 National ESEA Distinguished Schools.
This is a national honor awarded by the National Association of ESEA State Program Administrators (NAESPA) to two of the highest-performing Title I schools in every state; in Georgia, the top 5% based on a combined ELA and Math Achievement Rate score from FY2021 CCRPI Content Mastery Data. These two schools will also be recognized at NAESPA's 2023 National ESEA Conference in February.
"I wish to offer my sincere congratulations to Comer Elementary School and Model Elementary School for their recognition as National ESEA Distinguished Schools," State School Superintendent Richard Woods said. "The teachers, leaders, and families at each of these schools are a strong example of Georgia's efforts to invest in academic recovery and expand opportunities for students. I'm proud they will be representing our state on the national stage."
A total of 69 Title I Distinguished Georgia schools from 38 school districts were eligible to apply for this recognition. These honorees were selected based on academic achievement and written responses describing initiatives implemented that resulted in outstanding achievement among traditionally underserved subgroups of students.
Each winning school will receive a $20,000 grant from the GaDOE Title I, Part A program to support registration for the school team to attend the 2023 National ESEA Conference and to support the school's Title I initiatives.
Comer Elementary School – Madison County Schools
Comer Elementary School's staff collaborate around the instructional needs of all students and share the belief that "when we serve students using evidence-based practices and based on their needs…all of our students can grow and achieve academically."
Comer Elementary has used Charter System flexibility and participation in GaDOE's Consolidation of Funds Initiative to better serve their students, leveraging funding, staff, and resources to align instruction to targeted student needs. Faculty use formative assessment data to guide decisions regarding instruction, professional learning, and allocation of resources. Teachers receive targeted professional learning, including training on research-based practices in literacy and the science of reading. Many of Comer's support staff are dual-certified in early childhood education and special education, and school leaders have increased the number of staff who hold in-field endorsements in English as a Second Language (ESOL) and Gifted.
In 2021, economically disadvantaged students and students with disabilities at Comer outperformed their counterparts statewide in math, and those groups of students along with English learners outperformed their counterparts in ELA.
Model Elementary School – Floyd County Schools
Staff at Model Elementary School are keenly aware that active student and family engagement is the foundation of improved achievement. The school has a long history of implementing innovative practices to encourage engagement, including flexible classroom seating, a book vending machine, and an elementary agriculture program.
Recently, following a careful study of student performance data and conducting a Comprehensive Needs Assessment, the school launched new initiatives to better meet the needs of all students, including economically disadvantaged students and students with disabilities. That work included implementation of a schoolwide literacy program – including a 135-minute daily reading block, building teacher capacity to deliver math standards, and improving school climate and supporting student wellbeing.
Over a five-year period, Model has experienced 22.7% growth in student ELA scores and 16.9% growth in mathematics scores. Model students' ELA and mathematics exceed their counterparts' in the district, RESA, and state.​