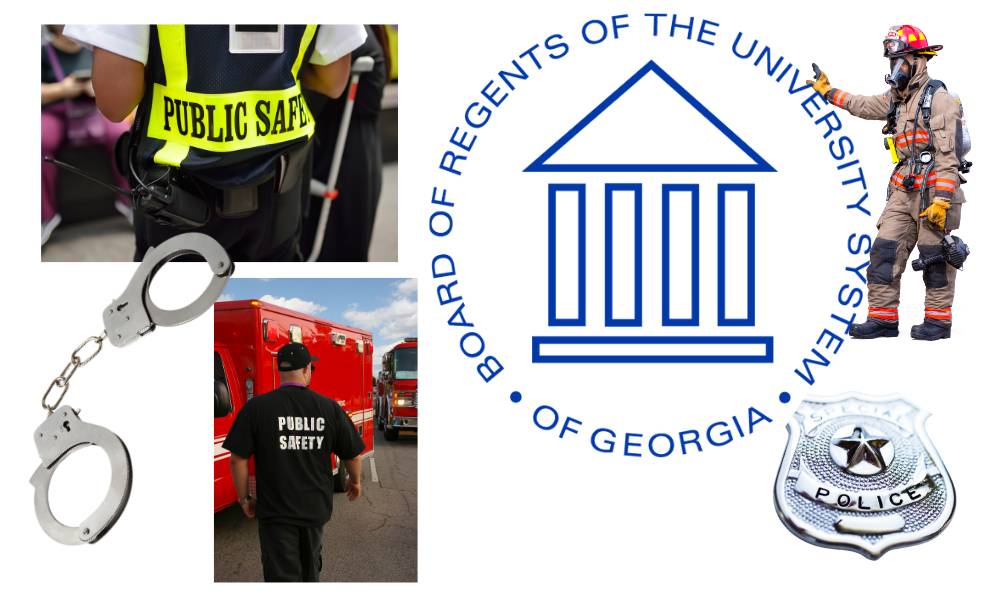 Columbus State University was recently approved by the University System of Georgia Board of Regents to offer a new nexus degree in public safety. Available to students beginning as early as fall 2021, pending approval by the Southern Association of Colleges and Schools Commission on Colleges, the 60-credit hour degree will emphasize hands-on learning to prepare students for a career in public safety.

"We are delighted to offer this new degree, which is yet another example of our commitment to innovative workforce development," said CSU Provost Deborah Bordelon. "There is a nationwide shortage of law enforcement and public safety officers, including firefighters and homeland security professionals, but this program will help fill that gap. Our Nexus program in public safety will prepare students for a career in these high-demand fields, and we look forward to seeing how our students serve, protect and lead in their communities."
The first-of-its-kind program in the University System of Georgia will include 18 credit hours of public safety curriculum and 42 credit hours of general education. Students enrolled in the program will benefit from CSU's partnership with public safety agencies throughout the region.
The Bureau of Justice Statistics reports the total number of law enforcement officers has fallen by 23,000 since 2013. For Georgia, data from the U.S. Bureau of Labor Statistics indicate that the short-term occupational projection for 2019-2021 for police, fire and ambulance dispatchers will grow by 2.7%, while growth of police and sheriff's patrol officers cluster is projected at 2.8% during the same period.
USG's nexus degrees are highly specialized within a high-demand career sector. As a 60-credit hour program, they are ideal for students who have not earned a prior degree or are pursuing a bachelor's degree but would like to add targeted credential to their coursework. For current professionals with a degree, a nexus degree broadens opportunities to transition into a high-demand career field or who want to advance within their career ladder.
The NEXUS degree in public safety will be the third NEXUS degree offered by CSU. It builds on the university's current academic strengths in justice and public safety administration in the College of Letters and Sciences' Department of Criminal Justice and Sociology and Command College.
Other CSU NEXUS degrees are offered in film production and cybersecurity in financial technology. NEXUS degrees emphasize hands-on experiential learning, skilled knowledge, and connections with industry in high-demand fields.