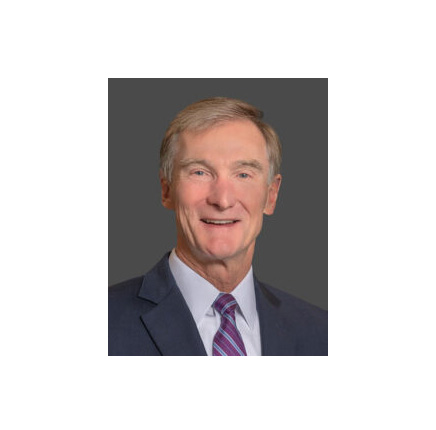 Following an extensive selection process, the Boy Scouts of America has chosen Roger A. Krone to serve as its next President and Chief Executive Officer. Krone recently retired as the Chairman and CEO of Leidos, a $15 billion Fortune 250 government technology solutions firm where, in nine years of leadership, he and his team nearly tripled revenue and more than doubled the workforce.

An Eagle Scout who spent summers at Scout camp and Philmont Scout Ranch, Krone regularly applied the lessons he learned in Scouting during an engineering and aerospace career spanning more than 45 years.
"As a life-long Scout, the opportunity to lead the Scouting movement represents the perfect capstone to a long and fruitful career and a chance to give back," said Krone. "The program was a big part of my life and the lives of my children. I want to make sure every child has an opportunity to have that same amazing experience."
Prior to his work at Leidos, he held leadership roles at some of the most prominent aerospace companies in the world, including serving as President of Network and Space Systems at Boeing. An inspiring leader with a passion for people, Krone has a strong track record of uniting teams under a shared vision to achieve operational excellence – even amidst organizational challenges and societal change.
"Roger Krone has spent his entire career transforming complex businesses and preparing them for what lies ahead," said Brad Tilden, who serves as the BSA's National Chair. "His experience, combined with his personal passion for Scouting, will enable him to look at a familiar organization in new ways and find innovative approaches to welcoming more youth into the adventure of Scouting. Our movement could not be more excited to welcome him as our new leader."
Krone earned a bachelor's degree in aerospace engineering from the Georgia Institute of Technology, a master's degree in aerospace engineering from the University of Texas at Arlington, and a Master of Business Administration from the Harvard Graduate School of Business. A Six Sigma Green Belt, he is both a licensed commercial pilot and a certified public accountant. He is also a Fellow of the American Institute of Aeronautics and Astronautics and a member of the National Academy of Engineering.
The BSA's CEO search process began in the spring of 2023 with the selection of global organizational consulting firm Korn Ferry, which used a robust and inclusive process involving a range of BSA stakeholders. This group, which included representatives from throughout our movement including youth, Scout executives, and BSA alumni, was tasked with providing feedback to inform the search. In late October, the Chief Scout Executive Selection Committee unanimously selected Krone to present to the BSA's National Executive Committee and National Board.
Krone, Tilden and National Commissioner W. Scott Sorrels will work together as the BSA's "National Key 3." The trio, consisting of two volunteers and one professional, make up the organization's highest level of leadership at the national level.
Krone follows Roger C. Mosby as the 113-year-old organization's top administrator. Mosby, who was appointed in December 2019, recently announced his retirement, effective November 8, 2023.
"On behalf of the entire Scouting movement, we want to extend our heartfelt appreciation to Roger Mosby," said Tilden. "Leading the restructuring process was exceptionally challenging, and Roger demonstrated unwavering determination and resolve throughout. We will never be able thank him enough for what he's done for Scouting."
---
About the Boy Scouts of America
The Boy Scouts of America (BSA) provides the nation's foremost youth program of character development and values-based leadership training, which helps young people be "Prepared. For Life.®" The BSA welcomes all of America's youth, including girls and young women, into our programs. Our goal is to give them fantastic experiences in the outdoors, and elsewhere, where they can grow with us in a safe environment. More than 130 million Americans have been through our programs since our founding, and currently more than 1 million youth are served by 460,000 dedicated adult volunteers in local councils throughout the country.
For more information on the Boy Scouts of America, please visit www.Scouting.org.
---
SOURCE Boy Scouts of America