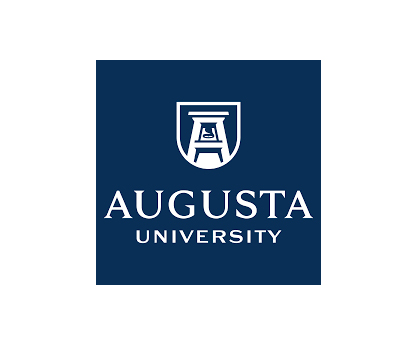 The Board of Regents of the University System of Georgia (USG) recently named members of the Augusta University (AU) Presidential Search Committee. The committee will conduct a national search to replace President Brooks Keel, who recently announced plans to retire after the 2023-2024 academic year.

Keel has led AU since July 2015, guiding it through a period of significant growth and transition as one of four public research universities in Georgia and as the state's only public academic medical center. He will retire next year after a 40-year career in research and higher education, including more than 14 years with USG. Keel served as president of Georgia Southern University from 2010 until he moved to Augusta.
"President Keel has overseen eight straight years of enrollment growth, a 37% increase in funding by the National Institutes of Health and a strengthening of the university's economic impact on the state by nearly $1 billion," USG Chancellor Sonny Perdue said. "He is leaving Augusta University in very good shape, and our national search must find a new leader with the right skills, energy and understanding of how to keep it on track to being the best university of its kind in the nation."
Members of the Presidential Search Committee are as follows:
Regent Jim Hull, committee chair
Regent and Board Chairman Harold Reynolds
Regent Tim Evans
Brian Annex, chair of medicine, Medical College of Georgia (MCG)
John Baker, president-elect, AU Alumni Association
Peter Basciano, associate professor, James M. Hull College of Business
Todd Boudreau, deputy commandant, Army Cyber School
Tiana Curry-McCoy, associate professor, College of Allied Health Sciences; chair, AU Faculty Senate
Don Grantham, board member, MCG Foundation; community leader
Debbie Layman, co-chair and board member, AU Foundation
Angel Lovett, associate director of philanthropy, AU Health; president, AU Staff Council
Teresa MacCartney, chief operating officer, USG
Dee Mallory, undergraduate president, AU Student Government Association
Will McKnight, president, McKnight Construction Co.; community leader
Robert Osborne, executive vice president, SouthState Bank; community leader
Puja Punukollu, graduate president, AU Student Government Association
Candice L. Saunders, president and CEO, Wellstar Health System
Yvonne Turner, AU executive vice president for finance and chief business officer
"Augusta University is making a growing impact on research and innovation for everything from neuroscience to sports management, and it has a profound influence not only on this community but across the state," Regent Jim Hull, the Presidential Search Committee chair, said. "That includes playing a critical role in helping Georgia communities address physician and medical professional shortages, while working to expand the state's skilled workforce in fields such as cybersecurity. It is a great honor to chair this committee, and I look forward to finding top candidates who can work with faculty, staff and students to build on the university's success."
The Presidential Search Committee will guide the first stage of the search. Buffkin Baker has been retained to provide executive search consulting services. At the conclusion of its work, the committee will forward the credentials of three to five unranked candidates to the Board of Regents for consideration.
The initial meeting of the Presidential Search Committee will be Nov. 15, at which time the members will be formally charged with their roles and responsibilities in conducting the search.
---
USG