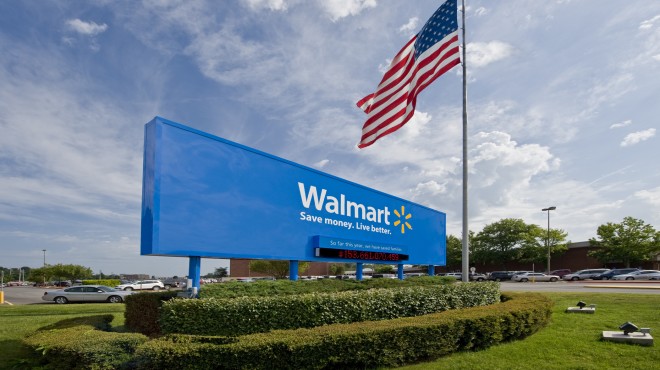 The latest announcement builds on earlier commitments made in March, early May and last week, providing support to states across the Midwest and South, including Alabama, Arkansas, Georgia, Indiana, Iowa, Kansas, Missouri, Nebraska, Ohio, Oklahoma, South Dakota and Texas.
As states across the midwest and south continue to suffer from the aftermath of both storms and flooding, Walmart and Sam's Club are funneling more money to the impacted areas.
Walmart, Sam's Club and Walmart.org have committed to double the support provided so far this spring, bringing the total commitment to $1 million. The companies have already sent thousands to Georgia and Alabama, as well as other states, following a series of catastrophic storms.
The companies are now offering $350,000 in cash grants to the American Red Cross, Salvation Army, and Save The Children, and up to $150,000 in product donations to organizations actively engaged in responding to impacted communities. As part of this commitment, Walmart is also working closely with local officials and government entities to help meet the needs of those affected.
"We are grateful to all those providing relief during this historic and prolonged severe weather, which continues to impact states across the Midwest and South," Julie Gehrki, vice president, philanthropy at Walmart, said in a press release. "In times like these, the efforts of our local stores and distribution centers, as well as the non-profits, first responders, local officials and government organizations to meet the needs of the affected communities we serve were never more important. We want to do our part to help."
In the past two years, for example, Walmart and the Walmart Foundation gave nearly $50 million in cash, water, food and other products to support victims of hurricanes, wildfires and tornadoes. Additionally, during the same time period, the company raised $44 million in donations from customers to support hurricane relief.