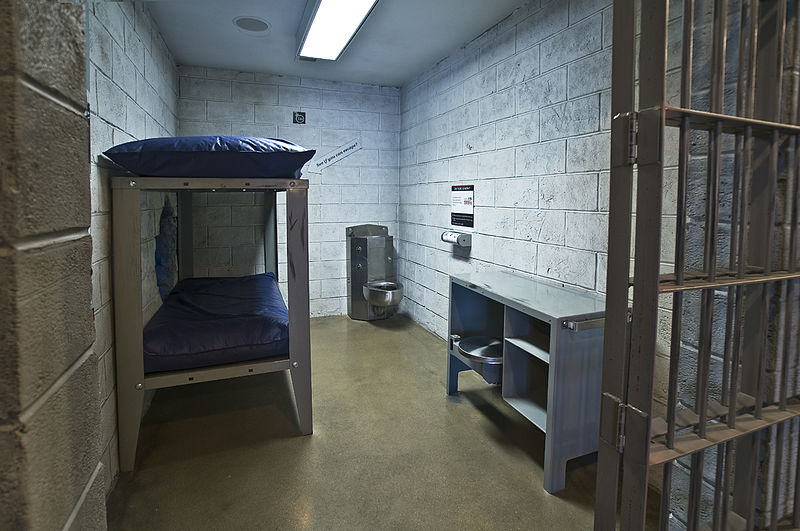 In its latest effort to ensure that individuals returning to the labor force from the justice system have the opportunity to gain meaningful employment, the U.S. Department of Labor has announced approximately $85.9 million in Reentry Project grants awarded to 45 501(c)(3) non-profit organizations.

The Reentry Projects will serve either young adults between the ages of 18 and 24 who have been involved in the juvenile or adult criminal justice system – including those who did not complete high school – or adults ages 25 and older who were previously involved in the adult criminal justice system.
Administered by the Department's Employment and Training Administration (ETA), the Reentry Project grants protect community safety by ensuring that successful participants enter employment and/or education; become productive, responsible, and law-abiding members of society; maintain long-term employment; and sustain a stable residence. President Trump's 2019 State of the Union Address called for an ongoing commitment to reform efforts that prevent crime, facilitate successful reentry, and reduce recidivism.
The Department awarded these grants to a combination of rural and urban projects located in high-crime, high-poverty communities. Awardees offer a range of services based on current evidence and proven research, as well as promising emerging practices.
The following organizations received the grant awards:
Intermediary Organizations

Applicant
City, State
Service Areas
Population Served

Amount

The Dannon Project
Birmingham, AL
Birmingham and Montgomery, AL; and Florence, SC
Young Adults

$4,500,000

Latino Coalition for Community Leadership
Santa Barbara, CA
Denver, CO; Bakersfield, Los Angeles, Long Beach, Santa Ana, and San Diego
Young Adults

$4,500,000

National Restaurant Association Educational Foundation
Washington, DC
Richmond, Hampton Roads, VA; Boston, MA; and Chicago, IL
Young Adults

$4,499,472

AMIkids Inc.
Tampa, FL
Pensacola; Miami-Dade; Pinellas and Lee counties
Young Adults

$4,500,000

Goodwill Industries International
Rockville, MD
Dayton, OH; Houston, TX; Rockford, IL; Santa Ana, CA; Shreveport, LA
Young Adults

$4,500,000

Pathstone Corp.
Rochester, NY
Camden, NJ; Buffalo, NY; Wilkes Barre, PA; and Bayamon Jurisdiction, PR
Young Adults

$4,500,000

Opportunities Industrialization Centers of America
Philadelphia, PA
Norristown, PA; Greater Rocky Mountain Area and Central North Carolina; Greater Miami (FL) Area
Adults

$4,500,000

Non-Intermediary Organizations

Applicant
City, State
Service Areas
Population Served

Amount

The Dannon Project
Birmingham, AL
Jefferson County
Adults

$1,500,000

Little Rock Workforce Development Board
Little Rock, AR
Little Rock
Young Adults

$1,500,000

Garden Pathways Inc.
Bakersfield, CA
Kern County
Adults

$1,225,501

Anti-Recidivism Coalition
Los Angeles, CA
Los Angeles
Adults

$1,494,579

Asian American Drug Abuse Program Inc.
Los Angeles, CA
Los Angeles
Adults

$1,225,501

Homeboy Industries
Los Angeles, CA
Los Angeles
Adults

$1,499,980

Playa Vista Job Opportunities and Business Services
Los Angeles, CA
Los Angeles
Adults

$1,500,000

Playa Vista Job Opportunities and Business Services
Los Angeles, CA
Los Angeles
Young Adults

$1,500,000

Youth Policy Institute
Los Angeles, CA
Central, East, and South Los Angeles
Young Adults

$1,500,000

Friends Outside in Los Angeles County
Pasadena, CA
Compton, Inglewood, and Watts
Adults

$1,500,000

Citadel Community Development Corp.
San Bernardino, CA
San Bernardino and Riverside counties
Adults

$1,500,000

Gang Alternative Inc.
Miami, FL
Miami
Adults

$1,500,000

Gang Alternative Inc.
Miami, FL
Fort Lauderdale
Young Adults

$1,500,000

Wholistic Stress Control Institute Inc.
Atlanta, GA
Atlanta
Adults

$1,500,000

Metro Community Ministries Inc.
College Park, GA
San Diego
Adults

$1,225,502

Safer Foundation
Chicago, IL
Chicago, Rock Island City, and East St. Louis
Adults

$1,500,000

Workforce Inc.
Indianapolis, IN
Indianapolis
Adults

$1,500,000

Interseminarian Project Place, Inc.
Boston, MA
Boston
Adults

$1,500,000

Fathers Support Center, St. Louis Inc.
Saint Louis, MO
St. Louis
Adults

$1,500,000

Mississippi Community Education Center
Jackson, MS
Jackson
Adults

$1,499,991

Capital Area Workforce Development Board
Raleigh, NC
Wake and Johnston counties
Adults

$1,500,000

Foundation for an Independent Tomorrow
Las Vegas, NV
North Las Vegas
Adults

$1,500,000

The Osborne Association Inc.
Bronx, NY
West Harlem and Bronx
Young Adults

$1,500,000

Social Enterprise and Training Center Inc.
Schenectady, NY
Schenectady
Young Adults

$1,500,000

Center for Community Alternatives
Syracuse, NY
Syracuse
Young Adults

$1,499,948

Mohawk Valley Community College
Utica, NY
Utica
Young Adults

$1,499,747

County of Westchester, on behalf of Westchester-Putnam Workforce Development Board
White Plains, NY
Mt. Vernon
Young Adults

$560,000

Towards Employment
Cleveland, OH
East Cleveland
Adults

$1,500,000

Towards Employment
Cleveland, OH
Cleveland
Young Adults

$1,500,000

Metropolitan Community Services Inc.
Columbus, OH
Columbus and White Hall
Adults

$1,500,000

The RIDGE Project Inc.
McClure, OH
Cleveland
Adults

$1,500,000

It's My Community Initiative Inc.
Oklahoma City, OK
Oklahoma City
Young Adults

$1,500,000

SE Works Inc.
Portland, OR
Multnomah County
Young Adults

$1,220,417

Knoxville Leadership Foundation
Knoxville, TN
Knoxville
Young Adults

$1,220,416

Texas Workforce Commission
Austin, TX
Cameron, Willacy, and Hidalgo counties
Adults

$1,225,502

SER-Jobs for Progress of the Texas Gulf Coast Inc.
Houston, TX
Houston
Adults

$1,500,000

Goodwill Industries of San Antonio
San Antonio, TX
San Antonio
Adults

$1,500,000

Pioneer Human Services
Seattle, WA
Spokane
Adults

$1,499,966