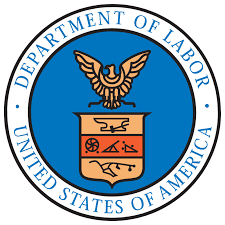 The U.S. Department of Labor announced that the Office of Federal Contract Compliance Programs (OFCCP) had a record-setting Fiscal Year (FY) 2019. OFCCP is dedicated to its important mission of ensuring equal employment opportunity (EEO) and non-discrimination in employment for the approximately 25% of America's workforce employed by federal contractors.
OFCCP had by far its most successful year in both enforcement and compliance assistance. OFCCP obtained a record $40,569,816 in monetary settlements for affected class members during FY 2019, more than $16 million more than the next highest year in FY 2017. As a comparison, the three-year total of monetary settlements for FY 2017-2019 is the highest three-year period on record and exceeded the prior seven years (FY 2010-2016) combined.
OFCCP also implemented the Early Resolution Procedures program in FY 2019, which led to a number of corporate-wide settlements early in the review process. The Early Resolution Procedures program also ensures that participating contractors will provide corporate-wide reports to OFCCP for five years following the settlement to ensure full compliance with equal employment opportunity and non-discrimination obligations.
In the same manner as enforcement, OFCCP had its best compliance assistance year by far. In FY 2019, OFCCP answered over 4,500 Help Desk inquiries, the highest ever in a single year, and provided helpful guidance through compliance assistance guides, FAQs, and stakeholder events.
"These results illustrate the effectiveness of jointly using compliance assistance and enforcement to support American workers," said U.S. Secretary of Labor Eugene Scalia.
OFCCP Director Craig Leen said, "Through a combination of effective enforcement and proactive compliance assistance, OFCCP has made a major impact on ensuring equal employment opportunity for America's workforce, and will continue to do so in the upcoming year. I am very proud of the OFCCP team because they are making a difference for the American workforce."
OFCCP enforces Executive Order 11246, Section 503 of the Rehabilitation Act of 1973 and the Vietnam Era Veterans' Readjustment Assistance Act of 1974. These laws, as amended, make it illegal for contractors and subcontractors doing business with the federal government to discriminate in employment because of race, color, religion, sex, sexual orientation, gender identity, national origin, disability, or status as a protected veteran. In addition, contractors and subcontractors are prohibited from discriminating against applicants or employees because they have inquired about, discussed, or disclosed their compensation or the compensation of others subject to certain limitations.
The mission of the Department of Labor is to foster, promote, and develop the welfare of the wage earners, job seekers, and retirees of the United States; improve working conditions; advance opportunities for profitable employment; and assure work-related benefits and rights.